Entertainment
Prepare for Rob Gronkowski's party-rocking cameo on 'Family Guy'
Gronk is moving to Quahog, Rhode Island.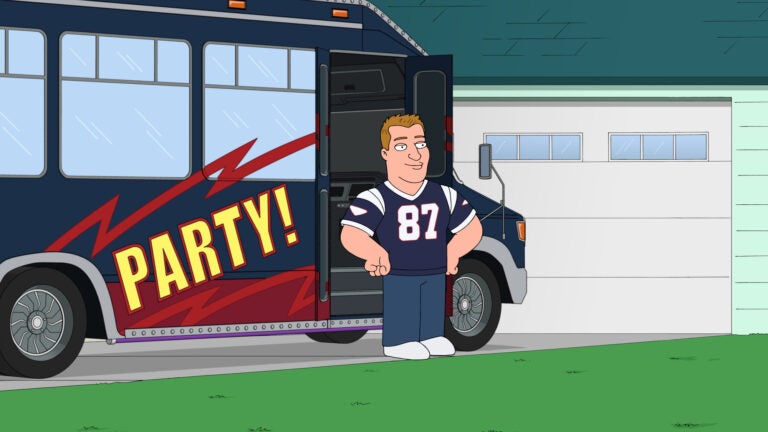 Back in October, The Simpsons did an all-Boston episode featuring a dumb but lovable tight end named "Dom Bonkowski." Now, the real Rob Gronkowski is guest-starring on a different Fox animated comedy.
The Patriots tight end will voice an animated version of himself on Sunday's episode of Family Guy, titled "Gronkowsbees," and it sounds like there will be plenty of party-rocking.
The official synopsis of the episode from Fox's website: "Rob Gronkowski, of the New England Patriots, moves into the house behind the Griffins, and the guys enjoy partying with him until his antics become overwhelming. Meanwhile, Stewie begins beekeeping and gives his bees steroids to produce more honey, but instead they become aggressive."
Gronk isn't the only Patriots player to guest star on New Englander Seth McFarlane's show. Back in 2006, quarterback Tom Brady played himself in "Patriot Games," a season four episode of Family Guy in which patriarch Peter Griffin became one of Brady's teammates.
"Gronkowsbees" will air Sunday, Jan. 15 at 9:30 p.m. EST. Check out a clip from the episode below:
https://www.youtube.com/watch?v=9beumcEso84