Entertainment
'Manchester by the Sea' scores big with six Oscar nominations
Including one nod for Cambridge native Casey Affleck and another for Best Picture.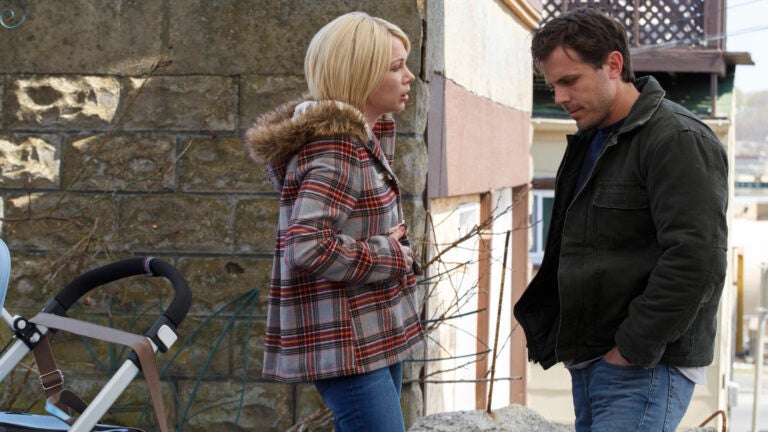 Manchester by the Sea scored six Academy Award nominations Tuesday morning, including a nod for Best Picture and a nomination for Best Actor for Cambridge native Casey Affleck.
La La Land led the way overall with a record-tying 14 nominations, matching the nomination totals of Titanic (1997) and All About Eve (1950).
Along with Best Picture and Best Actor, Manchester scored nominations for Best Director and Best Original Screenplay for Kenneth Lonergan, Best Supporting Actor for Lucas Hedges, and Best Supporting Actress for Michelle Williams.
Harvard graduate Natalie Portman was nominated for Best Actress in Jackie. The film about the Kennedys also received nominations for Original Score and Costume Design.
The Mark Wahlberg film Deepwater Horizon garnered two nominations in technical categories (Sound Editing and Visual Effects), but two other films with Boston ties that were mentioned as long shots for nominations, Wahlberg's Patriots Day and Ben Affleck's Live By Night, were shut out.
Several Oscar-winning and nominated Academy members—including Jennifer Hudson, Brie Larson, Emmanuel Lubezki, Jason Reitman, and Ken Watanabe—joined Academy President Cheryl Boone Isaacs to reveal this year's nominees at 8:18 a.m. EST.