Entertainment
Matt Damon left 700 hair extensions on the floor of a random office in Hungary
"It was so gross. It was nasty," the Cambridge native said of his 'Great Wall' hairdo.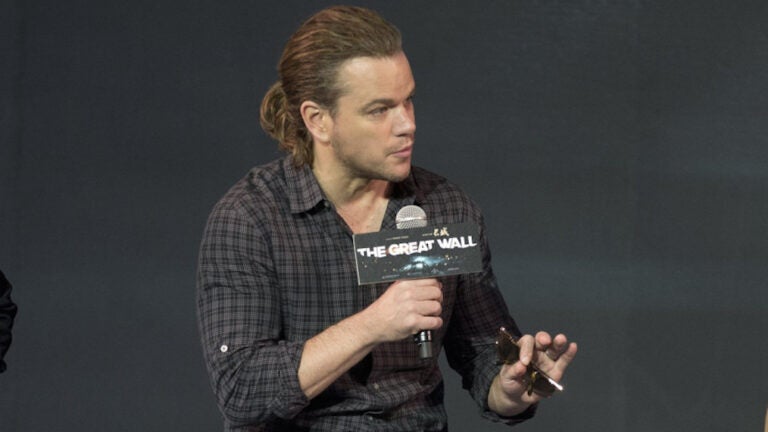 Matt Damon caused a bit of a stir in the summer of 2015 when he appeared at a press conference sporting a pony tail, a far cry from the typically refined look he's preferred over the years. A few months later, however, the actor revealed that the hairdo wasn't his own, but rather the result of 700 hair extensions glued onto his head for the filming of The Great Wall, which hits theaters Friday.
"I've never done that before," Damon said in an interview with E! News. "Seven hundred extensions, it took 12 hours. Tiny glue ones."
Damon said he never really got used to the feeling of having someone else's hair on his head.
"To have someone else's hair […] when you lay on the pillow and it comes around you and all around your face," Damon said, trailing off. "The kids were into it for like a week, but then they forgot about it."
Damon said that even after five months of wearing the extensions, he never really got used to them, and by the end, he was so ready to get rid of them that he cut them off in a random production office in Hungary.
"I flew from China and went to do a day of extra filming on The Martian and so I flew to Hungary, landed, went into the production office, and cut all that hair off, and left it on the floor in Hungary," Damon said. "It was a rat's nest […] It was so gross. It was so nasty."