Entertainment
Everything you need to know about 'Manchester by the Sea' before the Oscars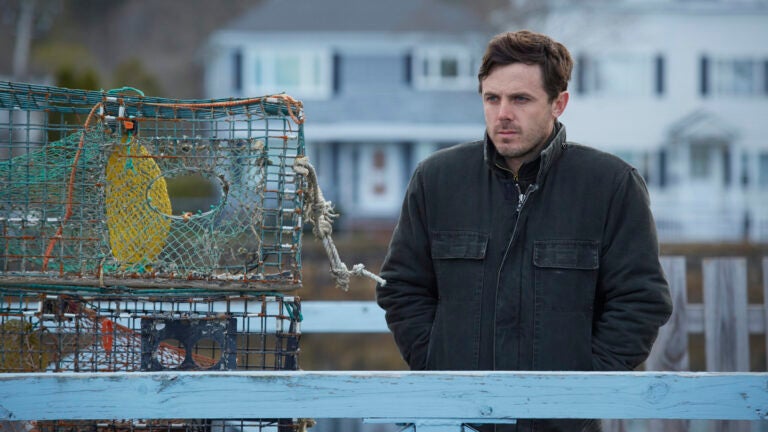 It's been more than a year since Manchester by the Sea debuted to rave reviews at the Sundance Film Festival. Since that time, the film — starring Casey Affleck as a down-on-his-luck handyman in Quincy forced to take guardianship of his nephew (Lucas Hedges) — enjoyed a healthy theatrical run, earned numerous awards, and received near-universal critical acclaim.
Though the film earned six Oscar nominations, it's unclear whether it will win any of them, with many Oscars prognosticators predicting lots of victories for awards juggernaut La La Land. Even Affleck, who won a Golden Globe for his performance, faces serious competition in the Best Actor category from Denzel Washington in Fences (who won the SAG Award for Male Actor in a Leading Role).
To fully prepare yourself for Sunday's ceremony, here are some of the articles published on Boston.com about Manchester by the Sea over the last year.
About the film
Here's the first trailer for the Casey Affleck film that critics are calling a masterpiece
Neither the first nor the second trailer for Manchester offer a good indication of how dark and depressing the film really is, instead relying on the lighter, more broadly appealing moments to promote the film to a wider audience.
Manchester by the Sea director on how Casey Affleck and Matt Damon helped him bring his North Shore masterpiece to life
Manchester writer-director Kenneth Lonergan faced an uphill battle to get the film made after a series of lawsuits derailed his previous film for six years. But through a close relationship with Affleck, and thanks to Damon keeping the studio happy as a producer, the film turned out beautifully.
Casey Affleck didn't want to do a Boston accent for Manchester by the Sea
While Lonergan told Boston.com that Affleck went above and beyond to nail every detail of his character, the duo had a disagreement on whether Affleck should deploy a Boston accent for the film. Spoiler alert: Affleck lost.
Casey Affleck opens up about his acting philosophy in Manchester by the Sea, and more
While Affleck showed off his funny side in several late-night interviews and during his December hosting job on Saturday Night Live, he adheres to a strict no-fun policy while on set. "Usually if it feels like fun, it ends up not being very good," the actor told The Hollywood Reporter about working on Manchester.
With acclaim raining down, Casey Affleck tries to enjoy it
Affleck once again brought his grouchy, critical self to an interview, this time with the Associated Press. "I have to live with that resume that you see on IMDB, which is full of dog s***," he told the AP, adding that building concrete steps in Cambridge as a teen was more satisfying than most of the movies he's worked on.
What others said about the film
Casey Affleck, Matt Damon, and John Krasinski teamed up to create what film critics are calling a 'masterpiece'
The Sundance Film Festival is where the magical feedback started raining in for Manchester, with critics immediately falling in love with the film and making early predictions of Oscar glory. Whether the film takes any awards home Sunday, it certainly has lived up to the hype in the eyes of many.
Manchester by the Sea is an emotional, bleak treasure, critics say
Critics reviewed Manchester with near-universal acclaim, earning the film a 96 percent freshness rating on critic aggregation site Rotten Tomatoes. While many reviewers rightfully noted the film's dark tenor, multiple reviewers said Affleck's performance and the movie as a whole inspired joy.
Affleck gets career reprieve with Globe win for Manchester
After Affleck captured the Golden Globe for Best Actor, the AP's Andrew Dalton proclaimed the win as a turning point for a career marred by small parts in forgettable films and years of playing second fiddle to his older brother, Ben.
Actress Constance Wu excoriates Casey Affleck's Oscar nomination
Not everyone regarded Affleck's career renaissance as a good thing. Actress Constance Wu (ABC's Fresh off the Boat) was one of a number of people who brought up a pair of sexual harassment lawsuits against the actor that were settled out of court. Through a series of tweets, the actress suggested that Affleck bought his way out of trouble with the settlements and that the Academy valued strong acting over human decency by nominating him.
Jimmy Kimmel wants Casey Affleck to win an Oscar just to spite Matt Damon
Even Jimmy Kimmel had something to say about Affleck and his performance, though it had more to do with his ongoing "feud" with Matt Damon than Affleck's actual acting. "I would love it so much if you won an Oscar for a role that Matt opted out of," Kimmel said, referring to Damon's passing the role on to Affleck due to scheduling conflicts. "How sweet would that be?"
Previously this awards season
Manchester by the Sea scores big with six Oscar nominations
Just like 2015's Spotlight, Manchester by the Sea earned six Academy Award nominations. And just like Spotlight, Manchester was considered the odds-on-favorite for Best Picture for months until an awards powerhouse supplanted it late in the year (La La Land for Manchester, The Revenant for Spotlight). Will Manchester be able to pull off a similar upset? Only time will tell.
Lucas Hedges freaked out when he learned of his Oscar nomination for Manchester by the Sea
Casey Affleck, Michelle Williams, and Kenneth Lonergan had all received previous Oscar nominations before they earned nods for Manchester by the Sea, but for 20-year-old Lucas Hedges, it was a new experience. Naturally, he was pretty excited.
Casey Affleck wins Golden Globe for Manchester by the Sea
Manchester went 1-5 at the Golden Globes, with Affleck's performance earning the film's lone win. In his speech, Affleck thanked director Kenneth Lonergan and his pal Matt Damon, joking that the Bourne star probably regretted passing on Affleck's role.
Jimmy Fallon teases Ben and Casey Affleck in Golden Globes monologue
Golden Globes host Jimmy Fallon riffed on Manchester's incredibly sad nature during his opening monologue. "Manchester by the Sea is nominated for five awards," Fallon said. "You might remember Manchester by the Sea for being the only thing from 2016 that was more depressing than 2016."
Manchester by the Sea leads SAG Award nominations
After earning major hardware from the Critics Choice Awards, the National Board of Review Awards, and many others, Manchester seemed poised to continue its award season dominance when the nominations for the Screen Actors Guild awards were announced in December, earning the most nods out of any film. Ultimately, however, Manchester came up empty at the SAGs, going 0-4.