Entertainment
Here's why Casey Affleck has been sporting a scraggly beard all awards season
It's not a personal choice; he's working.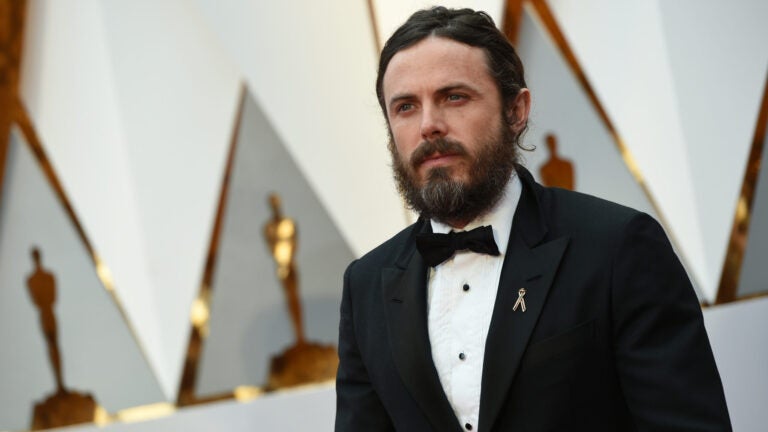 Ever since Manchester by the Sea hit theaters in November, Casey Affleck has been doing interviews, late-night show appearances, and awards show acceptance speeches while sporting long hair and an unkempt beard. According to the Cambridge native's Sunday night red carpet remarks, the shaggy look isn't a personal choice—it's for an upcoming role.
"I'm working right now, is why I have this beard," Affleck told Vanity Fair's executive editor Krista Smith on ABC's Oscars red carpet broadcast. "I know it's not a great look. But I'm stuck with it for a few weeks."
While Affleck didn't specify which project required him to maintain a mountain man look, a likely culprit is Light of My Life, a film written, directed by, and starring Affleck as a man stuck in the woods with his daughter. According to IMDbPro, Light of My Life is currently filming, and will likely be released in 2018.