Entertainment
How Olivia Culpo's Oscars gown is bringing attention to a good cause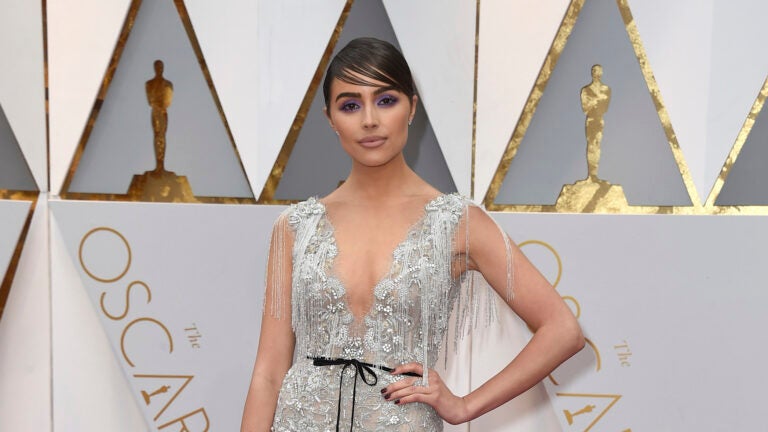 Olivia Culpo hit the red carpet at the 89th Academy Awards Sunday night in a blue-silver dress, and its interesting details extend way beyond its beads and sparkles.
The former Miss USA teamed up with designer Marchesa, nonprofit Water.org (cofounded by Cambridge native and Oscars presenter Matt Damon), and beer brand Stella Artois to debut a custom gown in support of a clean drinking water campaign.
On her Instagram Sunday afternoon, Culpo encouraged her followers to buy a chalice at buyaladydrink.com to provide five years of clean drinking water to someone in need.
On the red carpet Sunday, Culpo, who is dating Patriots' wide receiver Danny Amendola, further explained the chalices and their connection to her Oscars look.
"[The dress is] in partnership with Stella Artois and Water.org. Stella Artois created chalices and for one chalice sold, five years of clean drinking water is provided for someone in the developing world," Culpo told Ryan Seacrest on E!'s Live from the Red Carpet. "So this dress is actually made out of the chalice pieces, and it's encouraging people to get involved in the water crisis and buy the chalice."
The designers were inspired by water itself when they sketched Culpo's gown, she told Seacrest.
"It's sort of cascading," Culpo said. "The crystal represents the water, as well. We knew we wanted tears."