Entertainment
TMZ founder reportedly asked Donald Trump for access to Tom Brady in private White House meeting
The Patriots quarterback is apparently Harvey Levin's "dream guest."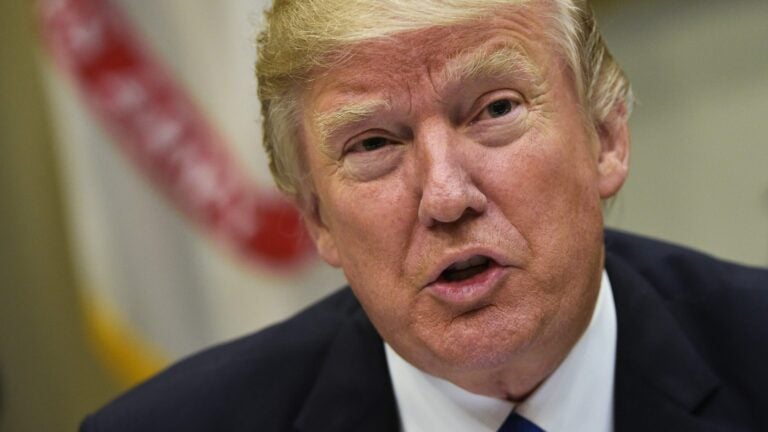 TMZ founder Harvey Levin met with President Donald Trump last Wednesday in a meeting that was not listed on the president's public schedule. They discussed the commander in chief sitting for a one-on-one interview with Levin for his upcoming Fox News series, according to The New York Times.
Levin also reportedly had another guest he hoped Trump would help him book: Tom Brady.
According to the Times, who spoke to someone with direct knowledge of the visit, Brady is one of Levin's "ideal guests," and he hoped the president would be able to help convince the Patriots quarterback to appear on his show.
Though Trump has given few solo interviews since taking office, he did sit with Levin for the Fox News special Objectified: Donald Trump last fall. Levin's new series is a spinoff of that special and is also called Objectified.
"The show was a huge success, and the two were discussing future opportunities," White House spokeswoman Hope Hicks told the Times via email.