Entertainment
Chris Evans on Trump presidency: 'I feel rage'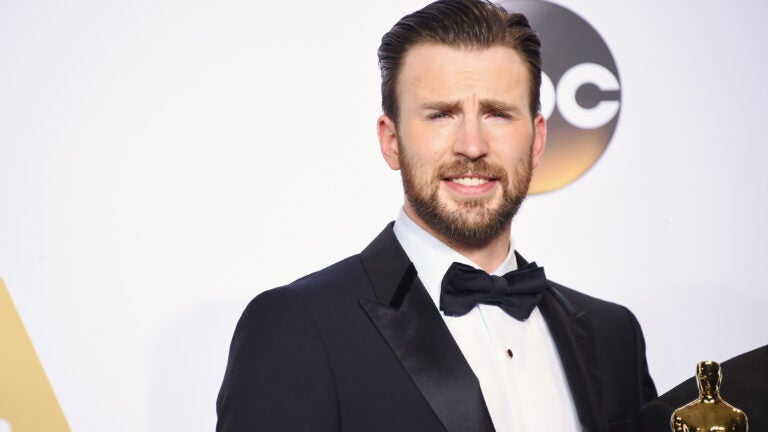 Since the 2016 election, actor Chris Evans has made a number of controversial posts on social media. He's been a frequent critic of  President Donald Trump and his policies, and recently engaged in a war of words with white nationalist and former Ku Klux Klan Grand Wizard David Duke.
In an interview with Esquire, the Sudbury native revealed that even though advisors have told him that making such overtly political statements could alienate some fans, he feels a need to be true to himself.
"Look, I'm in a business where you've got to sell tickets," Evans told the publication. "But, my God, I would not be able to look at myself in the mirror if I felt strongly about something and didn't speak up. I think it's about how you speak up. We're allowed to disagree. If I state my case and people don't want to go see my movies as a result, I'm OK with that."
In the interview, Evans said that thinking about the Trump presidency leaves him feeling angry.
"I feel rage," he told Esquire. "I feel fury. It's unbelievable. People were just so desperate to hear someone say that someone is to blame. They were just so happy to hear that someone was angry. Hear someone say that Washington sucks. They just want something new without actually understanding. I mean, guys like Steve Bannon—Steve Bannon!—this man has no place in politics."
Later in the interview, Evans shifted focus to his upcoming film, Gifted, opens in Boston-area theaterswhich April 7. He didn't offer any specifics about his former relationship with his co-star, Milton native Jenny Slate. Instead, Evans discussed his character in the film, mechanic Frank Adler, and how refreshing it was to play a man that's endearingly human instead of superhuman like Steve Rogers in the Captain America films.
"With Adler, it's nice to play someone relatable," Evans said. "I think Julianne Moore said, 'The audience doesn't come to see you; they come to see themselves.' Adler is someone you can hold up as a mirror for someone in the audience. They'll be able to far more easily identify with Frank Adler than Steve Rogers."