Entertainment
Jenny Slate opens up about what led to her breakup with Chris Evans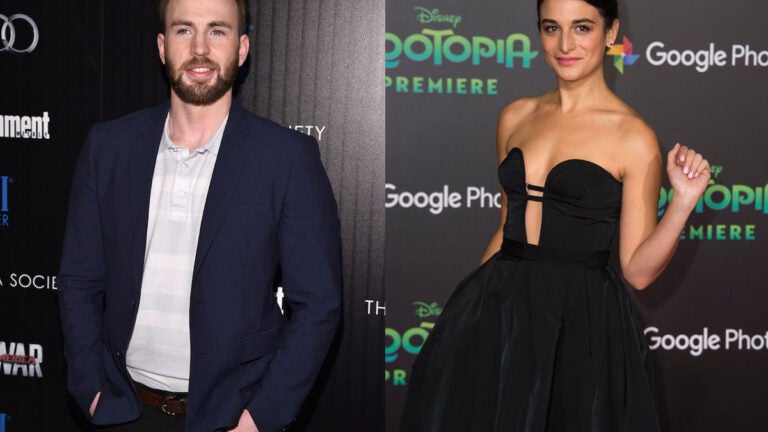 In a recent Esquire profile, Sudbury native Chris Evans refused to discuss his relationship with Gifted co-star and Milton native Jenny Slate. In a New York magazine profile published Tuesday, Slate took the opposite approach, detailing how the two clicked, what is was like dating Captain America, and why the relationship ultimately ended.
The Obvious Child star was effusive in her praise of Evans.
"What's the same about us is not just that we're from Massachusetts, which was such a delight," Slate told New York magazine, "but Chris is truly one of the kindest people I've ever met, to the point where sometimes I would look at him and it would kind of break my heart. He's really vulnerable, and he's really straightforward. He's like primary colors. He has beautiful, big, strong emotions, and he's really sure of them. It's just wonderful to be around. His heart is probably golden-colored, if you could paint it."
That said, Slate told the publication that she and Evans are "really, really different" people, and that she struggled with the duo's varying levels of fame.
"If you are a woman who really cares about her freedom, her rights, her sense of being an individual, it is confusing to go out with one of the most objectified people in the entire world," Slate said, describing how random women in CVS would approach the couple and immediately begin gushing over the Sudbury native. "[They were] like, 'Oh my God, is that Chris Evans? He's so hot!' You're like, 'How dare you? That's my boyfriend. But yes, he's so hot.'"
Slate also told New York that she probably shouldn't have jumped into a new relationship so quickly after separating from her husband of three years, filmmaker Dean Fleischer-Camp.
"When Chris and I started dating, my husband and I had only been separated for a couple of months," Slate said. "Even though we had an amicable divorce, I think that's still something that you need to mourn. When you get separated from somebody that you actually care about, it is the destruction of a belief system. That is really, really sad."