Entertainment
Mindy Kaling's 'The Mindy Project' is ending after six seasons
The Cambridge native's show will wrap up after one more season on Hulu.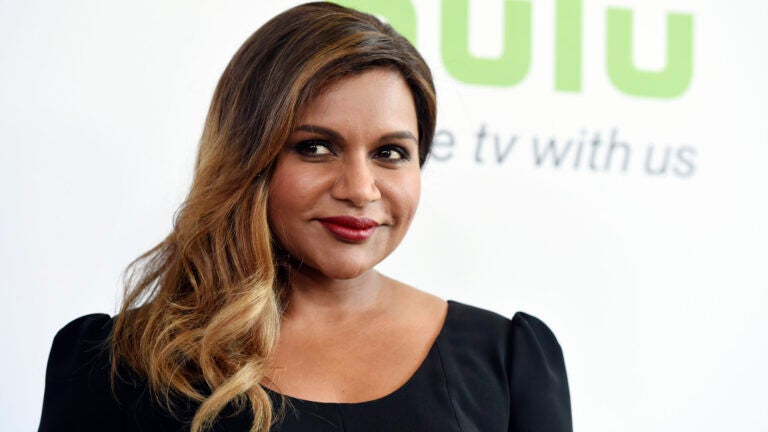 Cambridge native Mindy Kaling's show, The Mindy Project, is officially coming to an end.
Entertainment Weekly first reported Wednesday that the series would be wrapping up after its sixth season, which will hit Hulu in September. Kaling herself confirmed the news on Twitter.
It's true! Our 6th season will be our last but it'll be lit AF. Save your sour straws, bear claws & chicken wings for Sept #TheMindyProject

— Mindy Kaling (@mindykaling) March 29, 2017
Kaling's show, which posted its fifth season finale on Tuesday, has faced cancellation drama before: In May 2015, Fox canceled The Mindy Project after three seasons. Less than two weeks later, Hulu announced it was picking up the series. The streaming company produced the fourth and fifth seasons of the show, and will produce the upcoming sixth.
Kaling told Entertainment Weekly that she was looking forward to the challenge of figuring out a way to wrap up the series, which was something she missed out on with The Office. Along with playing talkative customer service representative Kelly Kapoor on The Office, Kaling served as a writer and producer on the sitcom, but had to leave to work on The Mindy Project before The Office began its ninth and final season.
"I think [The Mindy Project is] working toward a finite ending," Kaling said. "I've only done these series that last for a really long time, and I've been on two shows that have gone over 100 episodes, and in the middle of it, you approach the material very differently than you do at the beginning, and now, I get this gift. I wasn't on The Office the last season as a writer—I was starting this show—so now I have this gift of, I get to finish a series! And it's really fun! I finally get to do that."