Entertainment
Cambridge's Mindy Kaling reminds us she was raised on channel 56 and the Coffee Coolatta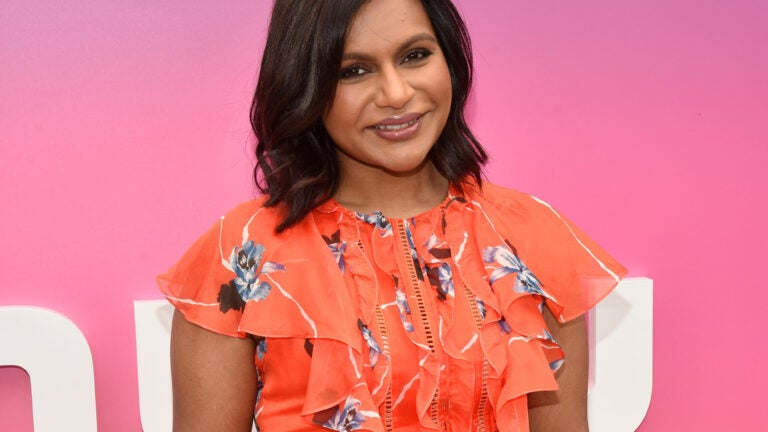 When it comes to Cambridge-bred celebrities, Mindy Kaling doesn't get quite the level of recognition as Matt Damon and Ben and Casey Affleck. But after sitting down for a cover interview with the Improper Bostonian, Kaling (The Office, The Mindy Project) made sure to remind everyone where she's from.
"So proud to be on the new cover of my hometown @theimproper!," Kaling wrote in a social media post showcasing the magazine cover. "In case you forgot where I'm from, I was raised on Peking ravioli, 99 Restaurant, channel 56 and the Coffee Coolatta."
Kaling sprinkled plenty of references to the Boston area into the IB interview, including saying that the thing she misses most about the city is "ethnic white people." Here are a few other standouts:
On Brookline native Conan O'Brien, whom Kaling got to know while interning for Late Night With Conan O'Brien: "To this day, I will say he is the quickest person I know. Just unbelievably clever and fast."
On whether she was the class clown at Cambridge school Buckingham Browne and Nichols (BB&N): "I wasn't. I was the friendly, chubby nerd."
On the likelihood that she would revive Matt and Ben, Kaling's satirical two-woman play imagining Damon and Affleck's struggle to write Good Will Hunting: "Very, very unlikely, although I will say that was probably the funnest part I ever played."
On her favorite comedian: "Well, I'm kind of partial to my best friend, [Newton native] B.J. Novak, but lately, I'm loving Ali Wong. She's a genius. So funny."
To read Kaling's full interview, check out the Improper Bostonian website.