Entertainment
The all-Boston episode of 'The Simpsons' was nominated for an Emmy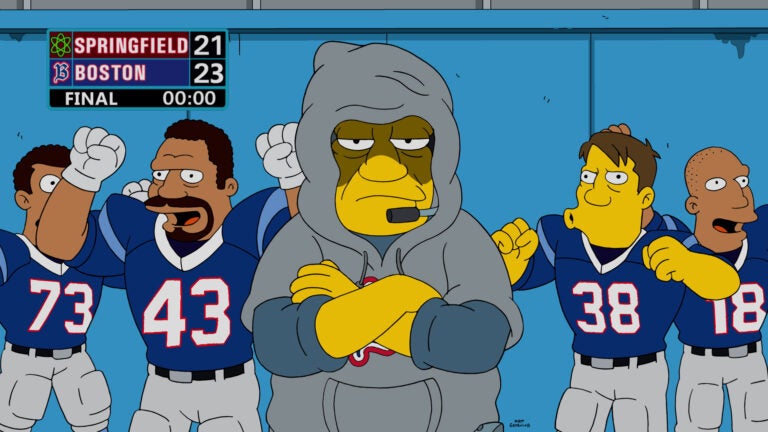 It turns out it wasn't just locals who enjoyed the all-Boston episode of The Simpsons — apparently Emmy voters did as well.
The Simpsons received a 2017 Emmy nomination for Outstanding Animated Program, pitting it against Archer, Bob's Burgers, South Park, and Elena And The Secret Of Avalor.
While the nomination is technically for the program rather than a single episode, Emmy rules and procedures state that producers are only allowed to submit one episode per series for consideration in the Outstanding Animated Program category. For The Simpsons, that episode was "The Town," the episode in which Homer, Marge, and the kids move away from Springfield to their new home in Boston.
Simpsons executive producer and Watertown native Matt Selman said he was happy the episode was so well-received.
"We're thinking of setting every episode in Boston next year," Selman joked.
While the nomination was the show's 26th in the category, The Simpsons has not won the Outstanding Animated Program award since 2008. Even though the show may be an underdog when the awards are announced on September 17, Coach Bonderchuk, Dom Bonkowski, and the rest of the Boston Americans know something about overcoming tough odds.
"If we lose the Emmy we'll just say it's all Patriots haters out there who are jealous," Selman said.