Entertainment
'Stronger' director reveals why Jake Gyllenhaal was the only choice to play Jeff Bauman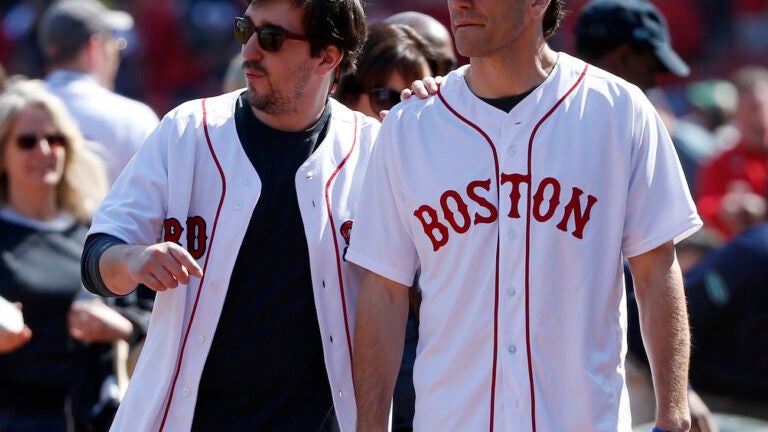 Director David Gordon Green never considered anyone but Jake Gyllenhaal to play the lead role in Stronger, the upcoming film about Boston Marathon bombings survivor Jeff Bauman.
"He's actually the only actor I spoke to about it," Green told ET of the Oscar-nominated actor. "There's a seriousness that you can tell he has within every character, but I've always really responded to the sly goofiness he has as well. You can see it even in his most serious roles. You can see it in Brokeback Mountain. You can see it in Nightcrawler. And I thought that was a very important thing to be able to bring to a performance that could be heavy-handed and dramatic. … I knew he was going to be a playful actor that was able to break some rules of acting and go with me on a journey that was going to be both emotional and ultimately uplifting."
In 2013, Bauman lost both of his legs at the Boston Marathon finish line while waiting for his then-girlfriend Erin Hurley to finish the race. Stronger is based on Bauman's autobiography of the same name, which recounts both the immediate aftermath of the bombings and Bauman's long road to recovery.
Green  also told ET about his initial hesitation to direct Stronger, saying that he is often skeptical of "based on a true story" films. Green said that the relationship between Bauman and Hurley (played in the film by Tatiana Maslany) convinced him.
"I fell in love with the relationship between Jeff and Erin and the full complexity of that," Green said. "The universal spirit that I think this story invites is something beyond just the specificity of this incident and more to themes that we can all relate to, the hardships that we experience ourselves or we've experiences through other people."
Bauman and Hurley had a baby girl in July 2014, and married in November 2014. This past February, a spokesperson for Bauman and Hurley announced that the couple, who married in 2014, were getting a divorce.
Stronger hits theaters Sept. 22.