Entertainment
Matt Damon and Ben Affleck are reportedly working on a TV drama set in Boston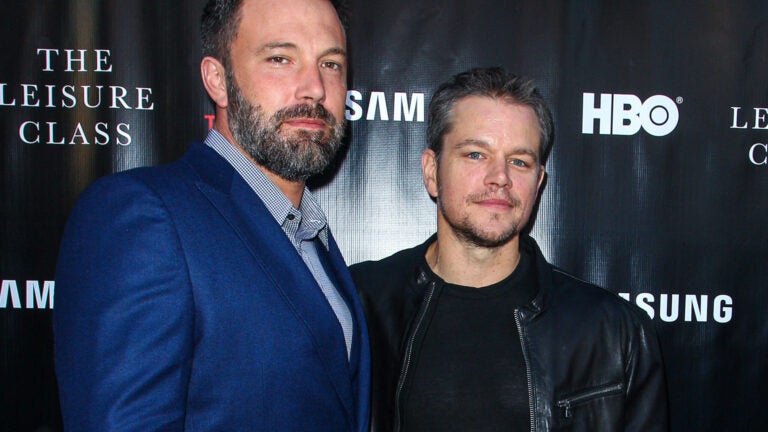 Matt Damon and Ben Affleck are returning to their roots for a forthcoming TV show.
Variety reported that Showtime picked up a pilot for City on a Hill, a fictionalized drama that examines the steep drop in crime and corruption in Boston in the 1990s, dubbed by some as "The Boston Miracle."
Here's the show's synopsis, per Variety:
In the early '90s, corruption and racism was the norm in Boston, until an African-American district attorney from Brooklyn arrives in the city, advocating change. He forms an unlikely alliance with a corrupt yet venerated FBI veteran who is invested in maintaining the status quo. The two take on a family of armored car robbers in a case that eventually upends the city's criminal justice system.
The idea was developed by Affleck and Massachusetts native Chuck MacLean, who also wrote a script called Boston Strangler that is currently in development. Damon and Affleck will serve as executive producers, and Gavin O'Connor, who directed Affleck in The Accountant, will direct the show's pilot.
"Chuck wrote a pressure-cooker of a script steeped in the tribal codes of a Shakespeare play — family, blood, betrayal, honor," O'Connor said, according to Variety. "His take on the ties that bind is handled with a deep honesty and insight. I see the show as a brawling thriller — and an intimate family drama — played out on the rough streets of Boston."
It's notable that Affleck and Damon's new show was picked up by Showtime, the longtime rival of  fellow premium cable channel HBO. In 2016, Damon said he was shocked that HBO didn't pick up a fifth season of the duo's show Project Greenlight.