Entertainment
Amy Schumer held a charity comedy show on the North Shore in Charlottesville victim's memory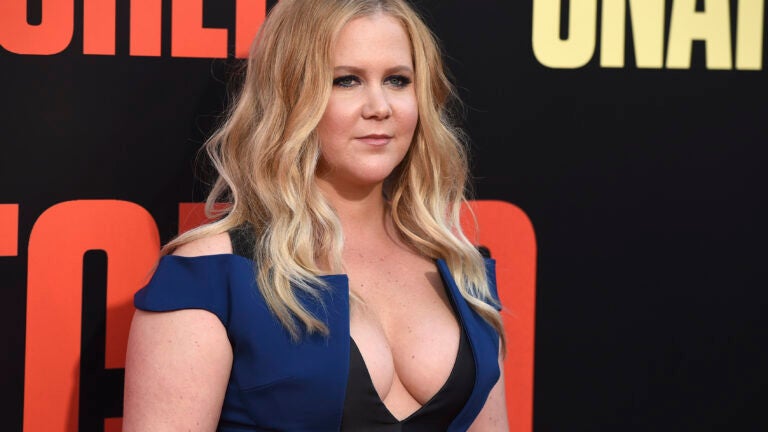 Amy Schumer has been shooting her new movie I Feel Pretty in Massachusetts, most recently up near New Hampshire in Salisbury. On Tuesday night, Schumer took a break from filming to perform a benefit comedy show with comedians Dave Attell and Rory Scovel (who co-stars in the film) at the Blue Ocean Music Hall in Salisbury, with proceeds going to a scholarship in the memory of Charlottesville victim Heather Heyer.
According to Blue Ocean director Kathy Aiello, Schumer approached her earlier that day about performing a show, and the staff was able to whip everything together in a short amount of time.
"It all came together in a few hours," Aiello said. "Everyone was able to mobilize quickly and create a great benefit and an incredible entertainment experience for the audience."
Schumer's manager, Carrie Byalick, said that Schumer decided to match all of the money made by Blue Ocean in ticket sales and donate that amount to a scholarship in Heyer's name. On Wednesday evening, Schumer posted about the show on Instagram, writing that Heyer is "heavy on our minds as is everyone showing up to fight for what's right."
According to Aiello, Schumer, Scovel, and Attel didn't perform any material related to Charlottesville, instead delivering regular sets for a crowd of 486 people.
"To have three nationally-known comedians of this caliber who sell out large theaters provide an intimate performance on the Blue Ocean stage in one night was certainly a treat," Aiello said. "For us, and for the patrons."
I Feel Pretty stars Schumer as a woman who suddenly sees herself as drop-dead gorgeous after falling off of an exercise bike and suffering a head injury. (The exercise bike scene in question was filmed at SoulCycle in Dedham, according to IMDb Pro.) The film, which co-stars Michelle Williams (Manchester by the Sea), Emily Ratajkowski (Gone Girl), and Scovel, is set to hit theaters June 28, 2018.