Matt Damon goes from nebbish to nuclear in the new 'Suburbicon' trailer
Matt Damon may not play Jason Bourne in his new movie, but his character still knows a thing or two about getting violent.
The newest trailer for Suburbicon, the forthcoming film directed by George Clooney and co-written with the Coen Brothers, hit YouTube Friday. The film centers around Gardner Lodge (Damon), a seemingly normal middle-class businessman living in the suburbs with his wife (Julianne Moore), their son (Tony Espinosa), and his wife's sister (Moore again). When the mob starts to inquire about some money it's owed, Gardner morphs from buttoned-up milquetoast into a wild animal, capable of lashing out when cornered.
Though much of the film's plot has yet to be revealed, the trailer hints at shared DNA between Suburbicon and other Coen Brothers films like Fargo, The Big Lebowski, and Burn After Reading, in which violent acts are speckled with moments of dark humor. In one shot in the trailer, Damon sits at his kitchen table covered in blood, a gun to his right, and casually bites into a white bread sandwich.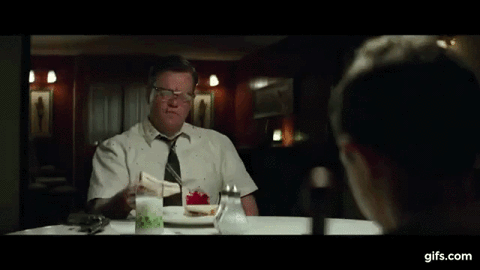 While the trailer doesn't show it, according to The Hollywood Reporter, the film also features a subplot based on real events in the town of Levittown, Pennsylvania, in 1957, during which an all-white suburb turned to rioting and intimidation tactics in an attempt to force out the first black family to move into the neighborhood. How exactly that plot will tie into Gardner's storyline remains to be seen.
Suburbicon hits theaters Oct. 27.