Entertainment
Tens of thousands petition the Academy to bar Casey Affleck from presenting Best Actress Oscar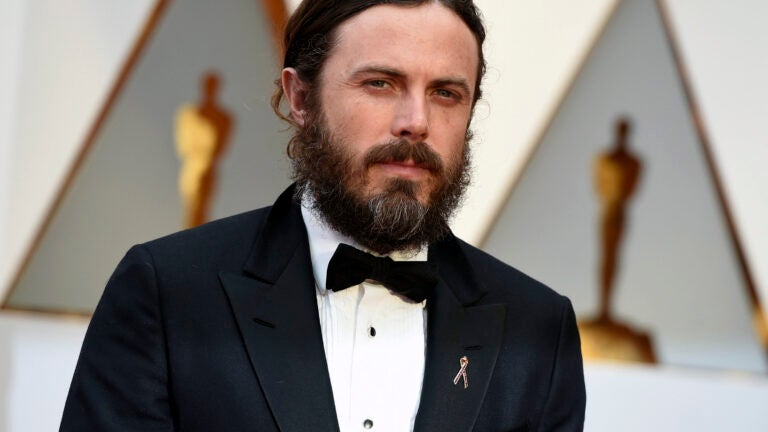 A pair of petitions, each with tens of thousands of signatures, is asking the Academy of Motion Picture Arts and Sciences to prevent Casey Affleck from presenting at the 2018 Academy Awards due to prior allegations of sexual harassment against him.
During the last seven ceremonies, the previous year's winners of the Best Actor and Best Actress Oscars presented those awards to the opposite gender. Because of his Best Actor win for Manchester by the Sea, Affleck is in line to present the Best Actress nominations and award at the 2018 Academy Awards, something both petitions argue should not happen.
The petitions cite allegations made against Affleck by two women who worked with him on the 2010 mockumentary I'm Still Here. Magdalena Gorka, a cinematographer on the film, claimed that Affleck climbed into bed with her uninvited, while Amanda White, a producer, claimed Affleck made unwelcome sexual advances. Both lawsuits were settled, and terms of the settlements prevent either party from discussing details of the cases. Affleck told The Boston Globe in February that while he could not discuss the lawsuits directly, "any kind of mistreatment of anyone for any reason is unacceptable and abhorrent."
One of the petitions, started by grassroots social activism network Care2 in the wake of the Harvey Weinstein scandal, says Hollywood needs to "stop victimizing women by propping up actors with disturbing histories."
"The Academy needs to take a real stand and stop celebrating men who abuse women," the petition reads. "It can start by keeping Casey Affleck offstage."
At the time of this article's publication, Care2's petition had received more than 19,000 signatures.
Care2 brand marketing and PR manager Julie Mastrine said that the petition is one of many that their site has started recently in an effort to hold Hollywood accountable. Others include a petition with more than 31,000 signatures at the time of this article's publication to "stop nominating sexual predators for Academy Awards," which mentions both Casey and Ben Affleck, as well as Woody Allen, Roman Polanski, and Kevin Spacey.
"Casey Affleck is an example of someone who has been accused of sexual harassment by multiple women, but is continuing to have a fruitful career and being celebrated at these awards," Mastrine said. "So that was the logic behind the petition: Trying to hold Hollywood accountable for the alleged abusers in their midst."
The other petition, on Change.org and started by filmmaker Cameron Bossert after the Weinstein scandal broke, is addressed to Motion Picture Academy president John Bailey and had more than 17,500 supporters at the time of this article's publication.
Bossert told The Daily Beast that he doesn't believe in separating artists from their art, and thinks it would be best if Affleck voluntarily bowed out of presenting duties.
"The Oscars are very discretionary in many ways, and one way to use discretion is to look at the behavior of intended award recipients," Bossert told The Daily Beast, citing the Jean Hersholt Humanitarian Award, which is given to an "individual in the motion picture industry whose humanitarian efforts have brought credit to the industry."
Bossert continued, "If it doesn't meet the standards of the behavior we want to see in the industry going forward, we should use that discretion to withhold awards."
When Affleck won his Best Actor Oscar in February, the award was presented by Brie Larson. Larson won the 2016 Best Actress Oscar for Room, in which she plays a woman kidnapped as a teen and held prisoner in a shed for seven years by a man who regularly rapes and abuses her. Viewers noticed Larson's muted response to Affleck's win, which she acknowledged was intentional in an interview with Vanity Fair.
Representatives for Affleck and the Motion Picture Academy did not return requests for comment by the time of this article's publication.