Entertainment
'Daddy's Home 2' beats expectations at box office
The comedy, starring Mark Wahlberg and Mel Gibson, did better at the box office than expected in its opening weekend.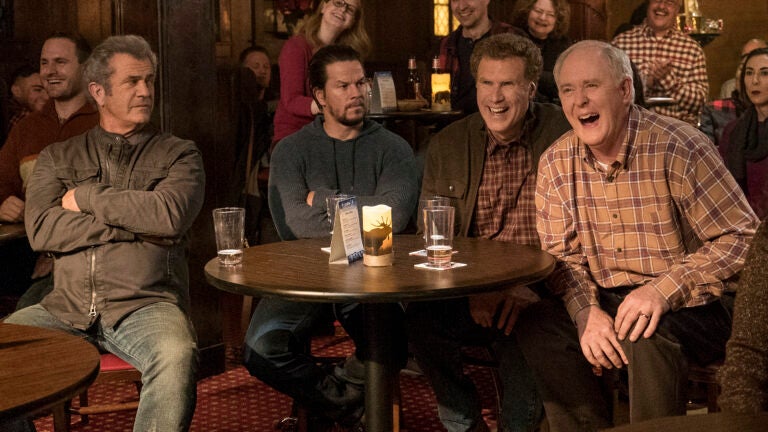 Despite a critical drubbing and questions as to why Mel Gibson was starring in a blockbuster holiday comedy, Daddy's Home 2 took in $30 million at the box office this weekend, outperforming the expectations of industry experts.
Daddy's Home 2, which stars Mark Wahlberg, Will Ferrell, Mel Gibson, and John Lithgow, was only estimated to take in $23.5 million this weekend by box office revenue site Box Office Mojo. Instead, it earned an estimated $30 million, good for second place at the weekend box office behind Thor: Ragnarok ($56.6 million).
In a news cycle that has been dominated by sexual misconduct allegations against a number of Hollywood figures, multiple publications released stories questioning Gibson's casting in the film in the days leading up to its release. In 2006, Gibson famously went on a profanity-laced, anti-Semitic tirade after being pulled over for suspicion of driving drunk, according to police documents. In 2010, Radar Online published an audio tape reportedly of Gibson berating former girlfriend Oksana Grigorieva, saying, "You look like a f****** b**** in heat, and if you get raped by a pack of n******, it will be your fault." In 2011, Gibson pleaded no contest to a misdemeanor charge of battering Grigorieva.
While Daddy's Home 2 received a very low 16 percent critic freshness rating from critic aggregation website Rotten Tomatoes, the film received an "A-" from CinemaScore, which polls moviegoers rather than critics. According to Box Office Mojo, Daddy's Home 2 also "drastically increased" its female audience from the 2015 original. Fifty-seven percent of the opening weekend audience for Daddy's Home 2 was female, versus 48 percent of the opening weekend audience for Daddy's Home.