Entertainment
Minnie Driver says Harvey Weinstein thought she wasn't hot enough for 'Good Will Hunting'
"His exact words were, 'You're just not f***able.'"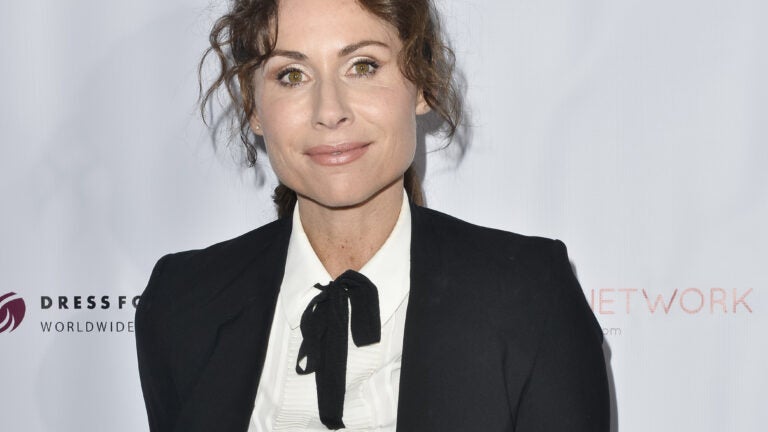 Minnie Driver recently conducted an interview in which she slammed actor Matt Damon for his comments on sexual misconduct in the entertainment industry. In a tweet this past Saturday, the actress also posted a clip to a 2016 video in which she credited Damon and Ben Affleck for fighting for her when film executive Harvey Weinstein didn't think she was attractive enough to be in Good Will Hunting.
In the clip, from a 2016 episode of Andy Cohen's Watch What Happens Live on which Driver was a guest, a caller asked Driver to share the rudest thing someone in Hollywood had said to her "without naming any names."
"The producer of Good Will Hunting did not think I was hot enough to be in that film, and did not want me in the film," Driver said in the video. "And I really owe Matt Damon and Ben Affleck and Gus Van Sant [who] fought very hard for me to play that role. And I am grateful to them to this day."
"Wow, and was that not the role you got the Oscar nomination for?" Cohen asked.
"Yeah, but not for being hot," Driver responded.
Weinstein recently issued a statement saying that actress Ashley Judd was his first choice for the role of Skylar in Good Will Hunting, which eventually went to Driver. Weinstein issued the statement in response to Lord of the Rings director Peter Jackson, who was recently quoted as saying that the Weinstein brothers orchestrated a "smear campaign" against Judd and actress Mira Sorvino, telling Jackson that they were difficult to work with. (Both Judd and Sorvino have said that Harvey Weinstein sexually harassed them.)
Driver didn't name Weinstein in the 2016 clip, saying at the time she couldn't, "because then I'll never work again, and I have to work because I have a mortgage." But in her tweet, she made it clear that she was talking about Weinstein.
https://twitter.com/driverminnie/status/942222103004176385