Entertainment
Cambridge native becomes first woman nominated for cinematography Oscar
Rachel Morrison made Academy Awards history on Tuesday.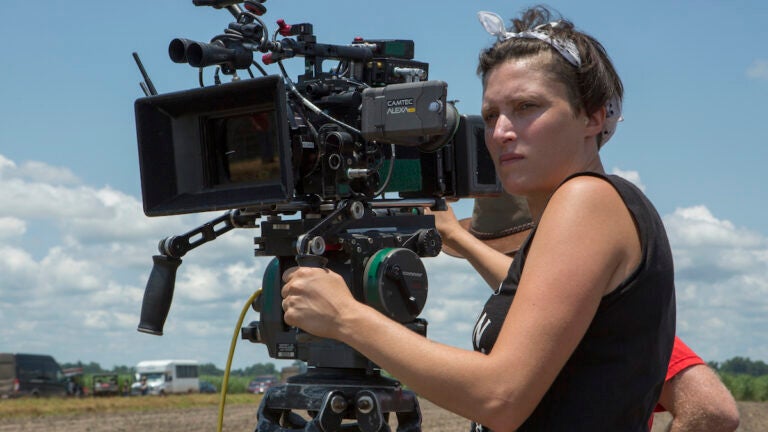 While most of the films with Boston-area ties didn't fare very well at the 2018 Oscar nominations, one woman who grew up in Cambridge made Academy Awards history.
On Tuesday morning, cinematographer Rachel Morrison became the first woman to receive an Academy Award nomination for best cinematography, reports Variety, earning a nod for her work on Netflix's "Mudbound." A film's cinematographer, also referred to as the director of photography, is responsible for the overall "look" of a film and works closely with the director, camera crews, and lighting departments.
Morrison, who graduated from Concord Academy in 1996, told the Los Angeles Times that she hoped her nomination would encourage more women to pursue cinematography.
"Literally, it's a dream come true," Morrison said. "I really hope that it opens the door for more women to believe that they can do it and follow their dreams and become cinematographers. I think that once you see 50% of us [in the industry], you'll see a lot more nominations this time of year."
Mindy Kaling, who also grew up in Cambridge, offered her congratulations to Morrison on Twitter.
What an exciting and inspiring thing to see Rachel Morrison @morrisondp be nominated for her gorgeous cinematography in #mudbound. First woman ever! And we went to high school together! Which is the cooler fact?

— Mindy Kaling (@mindykaling) January 23, 2018
In the Times, Morrison also gave a bit of advice to women who want to break into cinematography.
"First of all, there is no time like the present and I can feel the change," Morrison said. "It's palpable. But I think it's the best job on set so they should go for it. Just be persistent and patient and know that nothing happens overnight but if you enjoy the process and enjoy the journey, you'll get to your destination."
Morrison's work will next be seen on the screen in the film "Black Panther."