Entertainment
Cambridge native discusses being first woman nominated for best cinematography Oscar
"I'm still wrapping my head around it."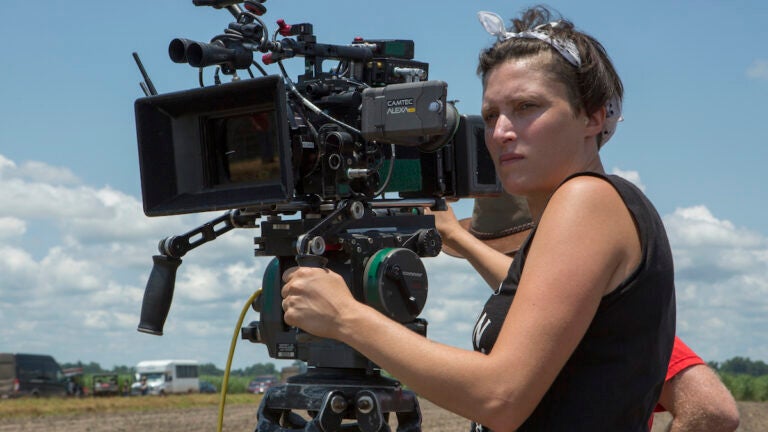 In January, Cambridge native Rachel Morrison became the first woman in Academy Awards history to be nominated for the best cinematography Oscar, for her work on the Netflix film "Mudbound." This past weekend, Morrison saw her newest movie, "Black Panther," hit numerous box office milestones, becoming one of only five films to ever take in $200 million domestically in its first three days in theaters and scoring the second-highest four-day gross of all time, behind only "Star Wars: The Force Awakens."
In an interview with The Hollywood Reporter, Morrison talked about her reaction to earning an Oscar nomination and what makes movies worth making.
Morrison told THR she was still coming to terms with being the first woman nominated for a best cinematography Oscar.
"I'm still wrapping my head around it," Morrison said. "It's exciting, and if it means more women start shooting, then that's the best thing that could possibly come from this."
She said that because there are so few women in her field, they've "had to hold tight to each others' hands," and that others like Ellen Kuras ("Eternal Sunshine of the Spotless Mind"), Mandy Walker ("Hidden Figures"), and Nancy Schreiber ("Chain of Desire") should have received the honor years ago.
Morrison also spoke of the bond she's formed with fellow female cinematographer Reed Morano ("The Handmaid's Tale"), a friend from her undergraduate days at New York University.
"All along the way, if she couldn't do a job, she'd recommend me, and if I couldn't do a job, I'd recommend her," Morrison said. "We were singing each other's praises the entire journey."
Morrison, who has teamed up with director Ryan Coogler twice, first for 2013's "Fruitvale Station" and again for "Black Panther," said that, going forward, she wants to keep making movies she would actually want to see with people she would "go to war with."
"I'm definitely anxious to get back into the shooting saddle, but ultimately what matters to me is that it's a story I want to go see in the theater, in conjunction with people that I want to go to war with," Morrison told THR. "That's when you make a movie; you really have to love the team that you're defending."