Entertainment
Brynn Cartelli, a Massachusetts teen, will celebrate her 15th birthday by singing live on 'The Voice'
The Longmeadow-native's birthday is Monday.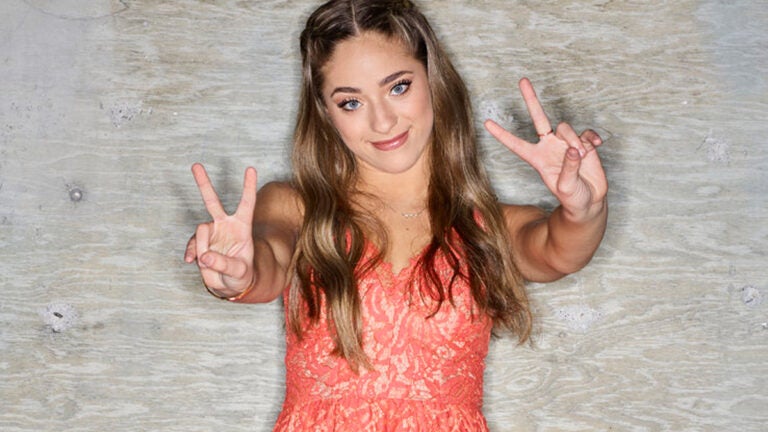 How's this for a memorable birthday? Brynn Cartelli, of Longmeadow, will perform live on NBC's Emmy Award-winning musical competition "The Voice" on Monday — the day she turns 15.
Cartelli is among 24 contestants who remain in the singing competition, along with Taunton native Mia Boostrom and Berklee College of Music student Jackie Foster. The singers have triumphed through three phases of the show so far — the blind auditions, the battle rounds, and the knockout rounds. Now, they'll compete live for the first time during the playoffs this week, hoping to snag a spot in the top 12.
Grammy Award-winning artist Kelly Clarkson is Cartelli's coach on the show and has been helping her prepare for the competition. Clarkson didn't mince words about Cartelli's chances, proclaiming during the show's April 3 episode, "Brynn will be the youngest person ever to win this show. I didn't say 'could' — I said 'will.'"
"That's such an honor that she thinks that," said Cartelli, who has been belting out tunes since the age of 4. "I mean, I don't even believe it yet, but we'll see. [Kelly's] really able to understand what we're going to feel like and what it's going to be like. She has advice for how to keep control and how to put the best performance out there and show all those sides of my voice within, like, a minute and 50 seconds."
All contestants will perform Monday night and the highest vote-getters on each team will advance to the top 12 immediately. The remaining 20 contestants will perform again Tuesday and Wednesday before the top 12 is announced on Wednesday's show. The teams are coached this season by Clarkson, Adam Levine, Alicia Keys, and Blake Shelton.
https://www.instagram.com/p/Bhc5ROvjvcp/
Cartelli, a high school freshman, had performed in talent shows and coffee shops near her home in Longmeadow, but still can't believe the show reached out to her after she posted a video on YouTube. Cartelli said that she'd love to play at the House of Blues in Boston someday, where she once saw her favorite artist Tori Kelly perform.
"I thought that place was super cool and totally a dream venue to play at," she said.
When in Boston, she likes to visit Boston Common and Newbury Street with her friends. Cartelli, an athlete, is a fan of all Boston sports teams, she said, but especially the New England Patriots because she loves football. She plays lacrosse and field hockey and loves her hometown because it's so sports oriented, she said.
"A few months ago I was just a girl on a field and now I'm on this stage," she marveled. "If I get voted into the top 12, it will be mind-blowing."
Cartelli has been in L.A. since April 2 and spends time with a teacher almost daily to keep up with her studies, all while practicing with Clarkson for Monday's performance.
"I can't tell you exactly what I'm singing," Cartelli said. "But it's definitely a song that's really empowering. It's super exciting, very fun to sing and definitely the sound of it and the vibe is what I would want to do in the future for my own album."
Her advice to other young singers: "Work hard because it's obviously not always going to be easy. It's a really hard industry. Put yourself out there and put videos online because that honestly is what changed my life."