Entertainment
This Taunton native is about to perform live in a national singing competition — again
Boston-area wedding singer Mia Boostrom will perform Monday night on "The Voice."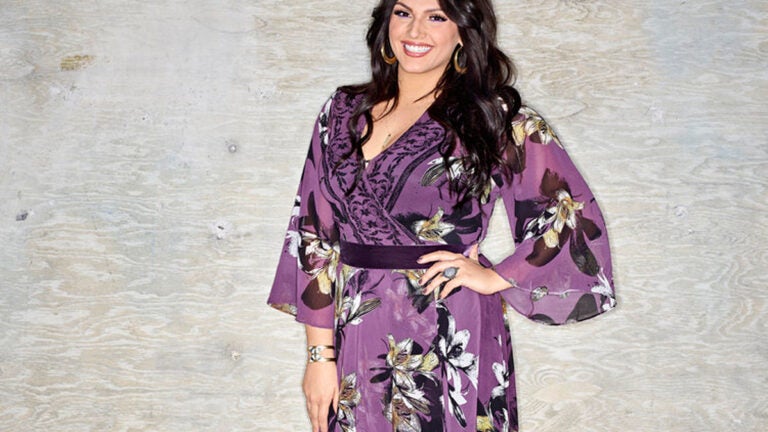 Taunton native Mia Boostrom, 25, has performed live in front of America before, when she competed on "America's Got Talent" a decade ago, at the age of 15. She made it into the semifinals on that show, but stopped singing for a while after that because of negative comments people made online about her weight.
"I didn't want to pursue doing my own original thing," the Boston-area blues singer said, "because I didn't think someone like me would be able to make a dent in the music industry. I grew up with people like the Spice Girls and people like Jennifer Lopez and all of these people who were just perfect-looking people. Growing up and trying to be a musician, you feel like you have to fit a mold and you have to be a certain size."
Boostrom learned to be more confident after embracing a healthier lifestyle that included eating better and exercising, and she started making music once again.
"I picked myself up eventually and I kept pushing," Boostrom said. "I'm just so thankful and excited that I didn't give up on something that I loved."
For the past several years, Boostrom has been performing at weddings and Boston-area bars, such as Ned Devine's and The Bell in Hand. Earlier in 2018, she auditioned for season 14 of "The Voice" in Philadelphia and was soon performing at the blind auditions for judges Adam Levine, Kelly Clarkson, Blake Shelton, and Alicia Keys. When Levine turned his chair for her, Boostrom became an official contestant on the show and a member of Levine's team.
"All it takes is someone believing in you," she said. "It was really cool that Adam was that person for me."
Getting on the show was a dream come true for Boostrom — literally.
"I remember having this really weird dream that [Adam] was going to turn for me the night before," she said.
Now Boostrom is among 24 contestants out of an original 48 who remain in the singing competition, along with Longmeadow native Brynn Cartelli and Berklee College of Music student Jackie Foster. The 24 singers have so far made it through blind auditions, battle rounds, and knockout rounds.
This week, they'll compete live for the first time during the playoffs in hopes of landing in the top 12. All of the contestants will perform Monday night, and the contestant from each team with the most votes will advance immediately to the top 12. The remaining 20 contestants will perform again Tuesday and Wednesday before the entire top 12 is announced on Wednesday's show.
Boostrom said she can't share what song she'll sing Monday night, but said that if she makes it into the top 12, "I feel like someone would have to come and pick me up off the stage."
Though Boostrom currently is staying in Los Angeles while competing on "The Voice," she said she officially moved from Boston to Nashville two weeks ago.
"I want to get into the blues industry, and I feel like being down there is going to be big for me," she said.
But no matter where she lives, Boostrom said she'll always be a Massachusetts girl at heart.
"New England Patriots for life!" she said.