Entertainment
Damon and Affleck crime drama about 'Boston Miracle' picked up to series by Showtime
The show, starring Kevin Bacon, is called "City on a Hill."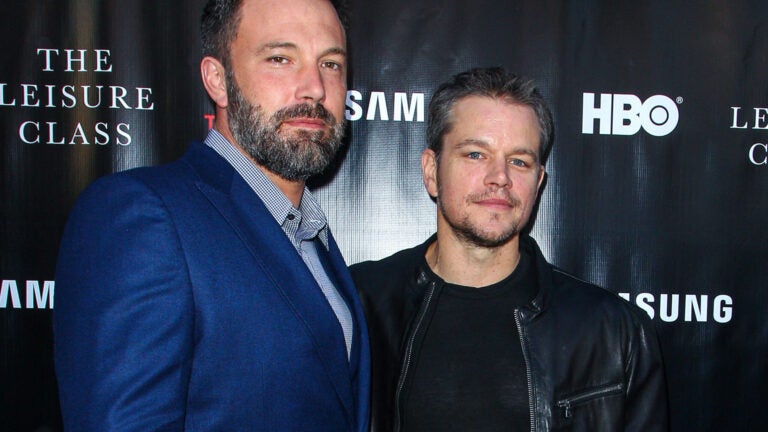 Showtime has officially ordered 12 episodes of the Boston-based crime drama "City on a Hill."
According to a press release from the premium cable channel, the show is based on an original idea by Ben Affleck, who will serve as executive producer of the show alongside Matt Damon through their production company, Pearl Street Films.
"City on a Hill" is based on the anti-crime effort in the mid-'90s known alternately as the "Boston Miracle" and "Operation Ceasefire" that reduced homicides in the city through targeting of high-volume crime areas, illegal gun trafficking, and gang violence.
Set in a 1990s Boston that is "rife with violent criminals emboldened by local law enforcement agencies in which corruption and racism was the norm," according to the release, the show is a fictional account of two law enforcement officials who help bring down a family of armored car robbers from Charlestown. As the duo — an assistant district attorney from Brooklyn (Aldis Hodge) and a "corrupt yet venerated FBI veteran" (Kevin Bacon) — continue to investigate the armed robbers, their case eventually "grows to involve, and ultimately subvert, the entire criminal justice system of Boston," the release says.
The series began filming in the Boston area in late 2017, and Showtime expects to air the series starting in 2019.