Entertainment
Matt Damon's cameo was cut from 'Ocean's 8'
The Cambridge native's promised appearance in the film is nowhere to be found.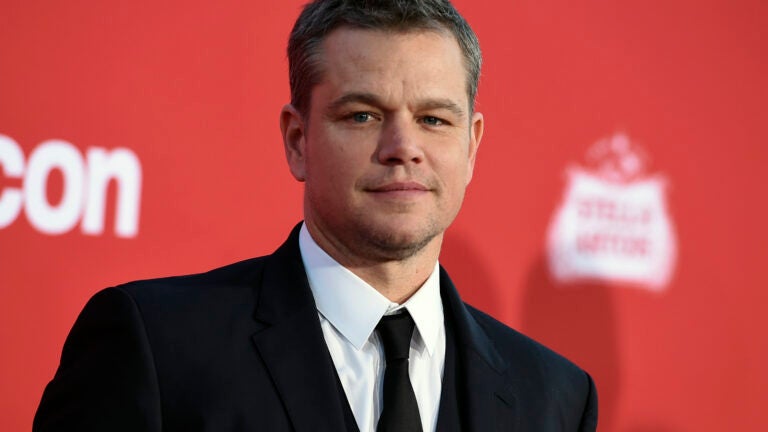 In the lead-up to the release of the all-female heist movie "Ocean's 8," it had been widely reported that Matt Damon would be one of the "Ocean's" trilogy stars to make a brief cameo.
The actor himself spoke about the appearance, telling E! News in February 2017 that he was set to film it "in a few weeks." Then in February 2018, he told the Toronto Sun that his role was "a very small cameo" and that he wasn't "really in the movie a lot."
"I only worked for a day," Damon told the Sun. "They asked me to do it and I really wanted to support the project and support these awesome actresses. This is a movie about the women."
But Damon's appearance did not make the final cut of the film.
"Ocean's 8," which features a cast including Sandra Bullock, Cate Blanchett, and Cambridge native Mindy Kaling, and which opens in Boston on Thursday, includes cameos from other "Ocean's" stars. Early in the film, Elliot Gould shows up as Reuben Tishkoff and warns Bullock's Debbie Ocean not to go through with her planned heist at the Met Gala. And there's an appearance by an "Ocean's" cast member we won't name because that role is directly relevant to the plot. Damon, however, is nowhere to be found.
In December, an online petition circulated asking for Damon's cameo to be removed from "Ocean's 8." It cited the actor's controversial comments in the wake of numerous sexual misconduct allegations in Hollywood as a reason he should be excluded from the film.
"Damon also recently gave an interview where [sic] said he'd still work [sic] people who had been accused of sexual misconduct, on a 'case-by-case' basis," reads the petition, which now has more than 28,000 signatures. "This behavior is beyond enabling — it's just gross. Matt Damon should not be in this movie."