Entertainment
Boston Review editors resign over decision to retain author Junot Diaz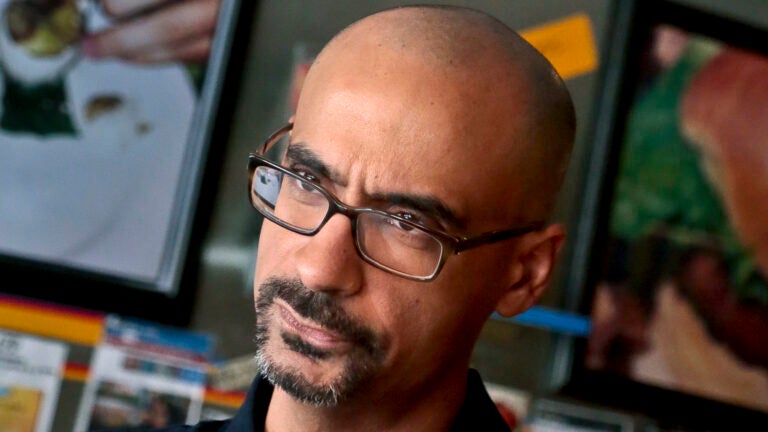 BOSTON (AP) — Three editors at the Boston Review are resigning over the political and literary magazine's decision to retain author Junot Diaz despite allegations of sexual misconduct.
Poetry editors Timothy Donnelly, Barbara Fischer and Stefania Heim said on Twitter last week they're "dismayed" at the logic behind keeping Diaz as fiction editor and felt compelled to step down, effective July 1.
"It was painful to leave but we couldn't possibly stay," Donnelly said by email Monday. "Their position, especially as expressed in their statement, was deeply at odds with our own and with the work we do."
Editors-in-chief Deborah Chasman and Joshua Cohen announced on the magazine's website last week that they had concluded the accusations against Diaz didn't suggest a pattern of abuse that would merit letting him go.
"The objectionable conduct described in the public reports does not have the kind of severity that animated the #MeToo movement," the two editors said, referring to the international movement against sexual harassment and assault that took off last year.
Author Zinzi Clemmons and other female writers have recently shared stories of Diaz's behavior. Clemmons said Diaz forcibly kissed her several years ago; others cited instances when they felt he had verbally attacked them. Diaz, who didn't immediately comment on the Boston Review controversy, has said he takes responsibility for his past actions.
Chasman and Cohen said Monday they listened carefully to the concerns of the three poetry editors and others before arriving at their decision. They said their departure was saddening but wouldn't impact the magazine's operations as no other editors have resigned.
"We had to make a practical decision about a relationship with an editor," they said via email. "We think we made the right decision and stand fully by the reasons we presented in support of it."
In their statement last week, the two editors said there had been no complaints about Diaz's conduct in his 15 years at the magazine, which publishes quarterly. They'd also asked other female fiction writers about Diaz and didn't hear anything troubling.
"We heard about a supportive editor and mentor who had opened doors for people," Chasman and Cohen wrote. "Because of his efforts, we have been able to launch some amazing writers, and publish fantastic literary fiction and political essays."
Donnelly, who has worked at the magazine for more than 20 years, said the three editors otherwise leave the magazine on "good terms" and are grateful for the opportunity it provided.
"We see eye to eye with the editors when it comes to many things," he said. "But not this."