Entertainment
'Ocean's 8' director explains why Matt Damon's cameo was cut
It turns out the Cambridge native wasn't the only "Ocean's" star whose appearance was left on the cutting room floor.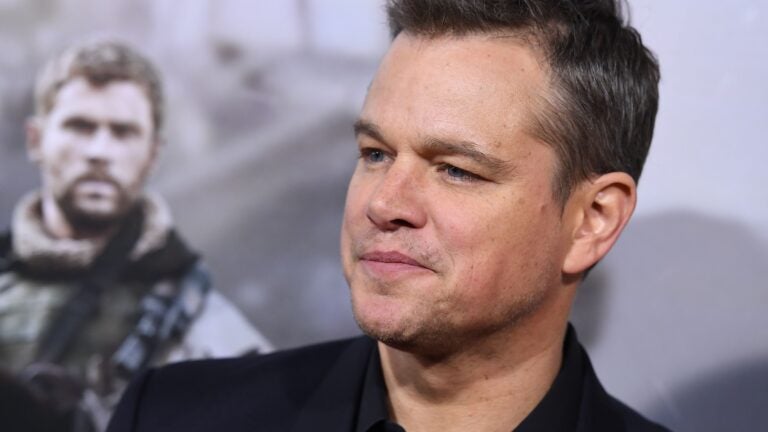 Despite filming a scene for "Ocean's 8," which earned the largest opening weekend haul of any "Ocean's" film this past weekend (not accounting for inflation), Matt Damon did not make the final cut of the female-driven heist movie.
When The Hollywood Reporter asked director Gary Ross why the Cambridge native's appearance wasn't included in the film, the director kept things vague.
"There were a lot of people who were gracious to us that just for editorial and storytelling reasons didn't make it in and some people who did," Ross told the publication in an interview that ran Monday. "If you know, we ended up shooting probably another 10 days afterwards, so there's a lot of material and a lot of shaping. But it really just comes to storytelling."
Damon wasn't the only "Ocean's" star whose planned cameo didn't make the final film. Carl Reiner, who played Saul Bloom in the "Ocean's" series, told Vanity Fair in a June 2017 interview that he filmed a scene with star Sandra Bullock. It, too, was nowhere to be found.
Ross told THR that editing "Ocean's 8" in post-production was extensive work.
"[Picking the cameos] is an eclectic process of: how does it fit in the story and how is the narrative unfolding?" Ross said. "This more than any movie I've done had a really copious editorial process where you play with stuff, you find stuff. I've never shot anything after I've wrapped on any other movie before, but in a heist movie and an ensemble movie, you're still working on the play. And we did a bunch of that, and so that was satisfying as well."
In December, an online petition circulated asking for Damon's cameo to be removed from "Ocean's 8." It cited the actor's controversial comments in the wake of numerous sexual misconduct allegations in Hollywood as a reason he should be excluded from the film.
"Damon also recently gave an interview where [sic] said he'd still work [sic] people who had been accused of sexual misconduct, on a 'case-by-case' basis," reads the petition, which now has more than 28,000 signatures. "This behavior is beyond enabling — it's just gross. Matt Damon should not be in this movie."