Entertainment
Nickelodeon, HQ Trivia mark 'Double Dare' reboot's debut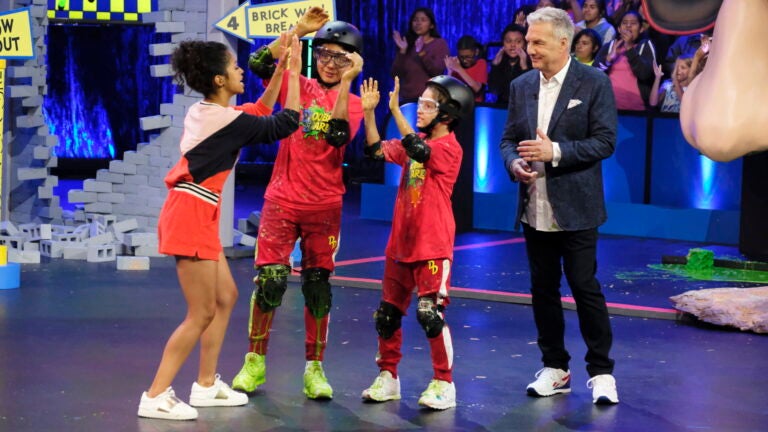 LOS ANGELES (AP) — Nickelodeon is joining with HQ Trivia to celebrate the "Double Dare" reboot.
A 1990s-themed trivia game will pair the Nickelodeon show's original host, Marc Summers, with HQ host Scott Rogowsky.
The game will include "Double Dare" trivia questions and moments familiar to fans of the 1986 to 1993 series, including physical challenges and toss-ups.
The HQ Trivia game will end with one contestant winning a cash prize and chance to appear on "Double Dare," the companies said Wednesday.
The game will be available on smart phones at 9 p.m. EDT Sunday.
Liza Koshy is host of the "Double Dare" reboot premiering 8 p.m. EDT Monday on Nickelodeon. Original host Summers is an executive producer and will provide color commentary.
Series guests will include Rico Rodriguez, Chloe Kim and Lindsey Vonn.