Entertainment
Matt Damon and John Krasinski may team up for a new movie
Damon is in talks to play controversial billionaire Marc Rich in a film by Krasinski's production company.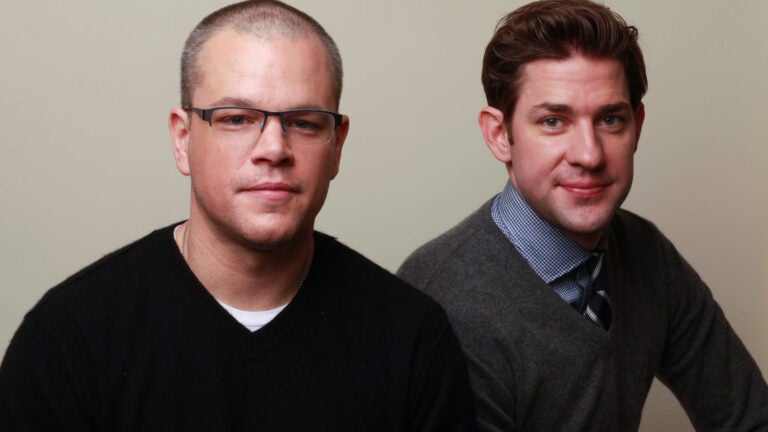 Locals-turned-stars Matt Damon and John Krasinski could make another film together very soon.
According to Deadline, Cambridge native Damon is in early talks to play late controversial billionaire Mark Rich in "The King of Oil," which will be produced by Newton native Krasinski's Sunday Night Productions.
Based on the book "The King of Oil: The Secret Lives of Marc Rich" by Daniel Ammann, "The King of Oil" will examine the life of Rich, who made a fortune in commodities trading, then was indicted in 1983 on charges including racketeering, wire fraud, and trading oil with with Iran during the 444-day Iran hostage crisis in 1979 and 1980. Rich fled to Switzerland rather than face the charges.
Rich was ultimately pardoned by former President Bill Clinton hours before Clinton left the White House on his last day as president, Jan. 20, 2001. (Rich's ex-wife Denise made a pair of large donations that benefitted the Clinton family: $450,000 toward the William J. Clinton Presidential Library and Museum and $100,000 toward Hillary Clinton's senate run.)
If Damon does end up taking the role, it will be the third time that he and Krasinski have worked together on a major film. The duo wrote and starred in Gus Van Sant's 2012 film, "Promised Land," and were both on the producing team for the 2016 Oscar winner "Manchester by the Sea."