Entertainment
All the major upcoming Stephen King film and TV adaptations
The latest project inspired by the Maine horror master's work, "Castle Rock," debuted Wednesday.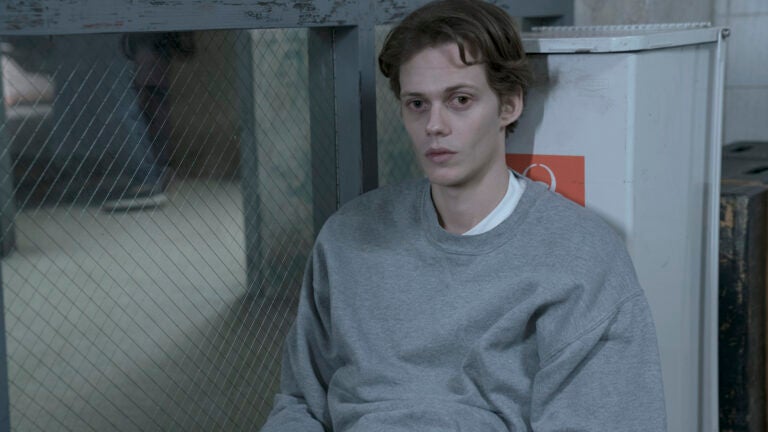 Stephen King just might be one of the busiest people in Hollywood, despite living more than 3,000 miles away in Bangor, Maine.
The author's IMDB Pro page lists 42 titles in development, 11 in production, and 232 previous titles based on his works. While a good chunk of those titles are small, amateur films that will be seen by very few people, there are still plenty of high-profile King adaptations available to the public or forthcoming. That includes "Castle Rock," a new series from Hulu that debuted its first three episodes on the streaming platform Wednesday.
In honor of the show's release, here's a list of upcoming film and television projects based on the Maine horror master's many works. (We've omitted projects that were announced more than a year ago with no substantive subsequent updates, as well as projects that will likely never be released to a wide audience.)
Coming soon
"Castle Rock" (TV series)
The big trend in Hollywood is finding a "universe" in which to build projects, i.e., the Marvel Cinematic Universe and the D.C. Extended Universe. "Castle Rock" may represent a smaller-scale version of that trend, as the Hulu series is set in the fictional town of Castle Rock, Maine, which serves as the setting for more than a dozen King stories, and will be "a first-of-its-kind reimagining that explores the themes and worlds uniting the entire King canons," according to the streaming company. Early critical response has been mixed, but many critics agree that the number of allusions to previous King works will keep diehard fans of the author entertained. The first three episodes debuted on Hulu Wednesday, with more to come soon.
"Mr. Mercedes" (TV series)
Based on the 2014 novel of the same name, this series helmed by Maine native and Boston aficionado David E. Kelley ("Boston Public," "Boston Legal") debuted on Audience Network in 2017. The show concerns a detective (Brendan Gleeson, "Harry Potter and the Goblet of Fire") haunted by an unsolved mass murder perpetrated by a man at the wheel of a stolen Mercedes. The show will be back for season two on Aug. 22.
"Pet Semetary"
The single biggest factor pushing studios to greenlight more King adaptations is the runaway success of 2017's "It" remake, which took in more than $700 million worldwide. While a "Pet Semetary" remake has been in the works since 2010, Paramount kicked the project into high gear shortly after "It" hit theaters, hiring directing duo Kevin Kolsch and Dennis Widmyer ("Starry Eyes") and casting Jason Clarke ("Chappaquiddick") and John Lithgow ("3rd Rock from the Sun") in leading roles. Based on the 1983 King novel of the same name, "Pet Semetary" is slated for an April 5, 2019 release.
"It: Chapter Two"
Even before "It" was successful, it was seen as a two-film project, with "It: Chapter Two" set to chronicle the portion of King's 1986 novel that reunites the adult versions of the children portrayed in "It" to prevent Pennywise from tormenting a new generation of kids. Big names like Jessica Chastain ("Zero Dark Thirty"), Bill Hader ("Saturday Night Live"), and James McAvoy ("X-Men: First Class") will star as the grown-up children, while Bill Skarsgard will return as the demonic clown Pennywise. The film is currently on schedule for a Sept. 6, 2019 release.
"Doctor Sleep"
It's not surprising that "Doctor Sleep," King's 2013 novel, is getting a fast-track film adaptation from Warner Bros. After all, it's the sequel to "The Shining," one of the most beloved King film adaptations of all time. The novel follows a troubled adult version of Danny Torrance, the young boy in "The Shining" who narrowly survives his father Jack's murderous rampage at the Overlook Hotel. Danny will be played by Ewan McGregor ("Moulin Rouge!"), while Rebecca Ferguson ("Mission: Impossible — Rogue Nation)" will play Rose the Hat, the leader of a shadowy group of "quasi-immortals" who share Danny's psychic "shining" abilities. As of now, "Doctor Sleep" is set for a Jan. 4, 2020 release.
No release date announced
"The Bone Church"
Based on a King poem, "The Bone Church" will be a television series helmed by "Mr. Mercedes" executive producer Ken Long and "Suicide Squad" director David Ayer. The poem is narrated by one of the few survivors of a jungle expedition to locate the titular Bone Church, where we can assume more than just bones will be found. 
"The Boogeyman"
The screenwriting duo who wrote the story that became John Krasinski's "A Quiet Place" will take a crack at adapting King's 1973 short story "The Boogeyman" for the big screen. The story takes place in a psychiatrist's office as a patient recalls the death of his three children under murky circumstances, all of whom said "Boogeyman" before they died. 
"The Dark Tower" (TV series)
After a relatively disappointing showing for the 2017 film adaptation starring Idris Elba and Matthew McConaughey ($50.7 million domestic box office on a $60 million production budget), you would assume that a studio would think twice before rushing into another "Dark Tower" project. But in a June 2018 interview with Deadline, Amazon Studios head Jennifer Salke said that the planned series is "very much alive," and that she expected to read a script for it in the near future.
"Firestarter"
King's 1980 novel about a girl with pyrokinetic powers and the government's attempts to capture her to harness her power will get a film adaptation from Universal and Blumhouse, with Fatih Akin ("Soul Kitchen") set to direct. 
"From a Buick 8"
Just announced earlier this week, the 2002 King novel about a supernatural car will be both written and directed by William Brent Bell ("The Boy") and produced by Hyde Park Entertainment.
"The Gingerbread Girl"
King's 2007 novella is about a girl who encounters a dead body while out on a run and quickly falls into a hellish situation. The film adaptation will be helmed by Craig R. Baxley ("Action Jackson"), who has also collaborated with King on projects like "Storm of the Century" and "Rose Red." 
"In the Tall Grass"
Based on a 2012 novella about inseparable siblings written by King and his son Joe Hill, "In the Tall Grass" will be distributed by Netflix, with James Marsden in talks to star, per Variety. 
"The Long Walk"
New Line Cinema, which produced "It," will adapt King's 1979 novel of the same name about a dystopian future where 100 teenagers are forced into a competition in which they walk across the country and only one is left standing at the end. James Vanderbilt ("Truth") will write the script. 
"The Tommyknockers"
King may have called his 1987 novel "an awful book" in 2014, but the film adaptation still inspired a bidding war between Universal, Netflix, and Sony that was ultimately won by Universal. The novel concerns an unearthed alien spacecraft that transforms unsuspecting Maine residents into beings similar to the aliens who once inhabited it. Set to be helmed by James Wan ("The Conjuring"), the film has yet to begin production.