Entertainment
Here's how to audition for the star-studded 'Little Women' movie filming in Boston
Timothee Chalamet, Laura Dern, Saoirse Ronan, Meryl Streep, and Emma Watson are all part of the cast.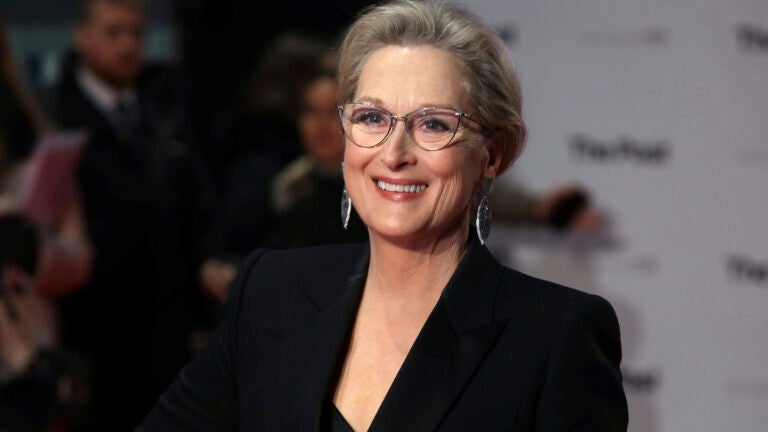 Reports have swirled for some time that Greta Gerwig's "Little Women" would film in Boston this fall. Now we have confirmation — and information on how you could land a role in the upcoming movie.
Set to star Timothee Chalamet, Laura Dern, Saoirse Ronan, Meryl Streep, and Emma Watson, "Little Women" will shoot from October through December in Boston, Concord, Ipswich, Lawrence, and the Lexington/Burlington area, according to extras casting director Kendall Cooper.
Based on the Concord-set Louisa May Alcott novel, which celebrated its 150th anniversary this year, "Little Women" is tentatively scheduled to hit theaters on Dec. 25, 2019, per IMDbPro.
Cooper is looking for men, women, and children of all ages and ethnicities who are local to the Boston area for a variety of roles as extras. Besides general roles, the casting notice posted on Kendall Cooper Casting's website specifically calls for men with beards, facial hair, and shaggy hair between 1 and 5 inches in length; women with natural hair, meaning no highlights or coloring; and children and teenagers ages 1 to 17.
Cooper said in an email that a background in acting is not necessary to audition, and that extras could expect a one- to two-day commitment with early morning call times likely.
"We are looking for people with any level of experience," Cooper wrote. "No previous experience necessary. Especially for kids and teenagers, we have lots of roles available and they do not need any prior experience."
Those who are interested in auditioning should send an email to [email protected] with three recent photos (one close-up of your face and two full-body photos) and a list of relevant experience or a resume, if you have one. The full list of information required to audition can be found on the casting company's website.
https://www.facebook.com/KCCNewEngland/posts/289192481871279?__xts__[0]=68.ARDcnszONetdDzZwdBPwFn143yoxdkGx2KnDWWUeD5ZQCu3zGoRyMYGgA0p_TFYuwlxgzfNu5UWWI38sdV9Du2musn_6JoxAeSe56AWLX_Q3V2p_ISTV-1y6lVTRpZK797v1s23ZfzxhWHyDvcLMzgMOFZJshQWe97g2EQ0-Q6AAPThxEPAp&__tn__=-R