Entertainment
How to get $10 tickets to 'Hamilton' in Boston
Don't throw away your shot at these discounted seats.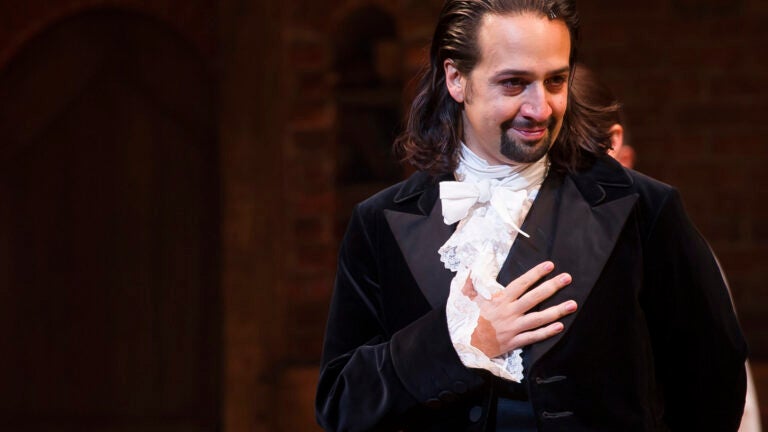 What if the only thing you needed to see "Hamilton" in Boston was a Hamilton in your wallet?
If you haven't purchased tickets yet for the national tour of Lin-Manuel Miranda's Tony Award-winning musical during its two-month run at the Boston Opera House, we have some good news: Broadway in Boston announced in a Thursday press release that 40 tickets priced at only $10 each will be available for every performance, from Sept. 18 to Nov. 18.
The #HAM4HAM tickets only will be available via a digital lottery, which will open at 11 a.m. two days before any given performance and close at 9 a.m. the day before the scheduled show. (The lottery for the debut Tuesday, Sept. 18 performance will open at 11 a.m. on Sunday, Sept. 16 and close at 9 a.m. on Monday, Sept. 17, for example.) Each lottery winner will be eligible to claim up to two tickets.
You can enter the lottery by downloading the official "Hamilton" app on any iOS or Android device, or by visiting hamiltonmusical.com/lottery. Notifications will be sent to both winners and non-winners by 11 a.m. the day before the respective show by email or text.
Although the contest's hashtag, #HAM4HAM, suggests you can see "Hamilton" for a Hamilton, you actually cannot use a physical $10 bill with the Founding Father's face to pay for the show. Tickets must be purchased online using a credit card by 4 p.m. the day prior to the performance.