Entertainment
At the 2018 Emmys, Michael Che made another joke about race in Boston
The "SNL" star and Emmys co-host has previously called Boston "the most racist city" he's ever been to.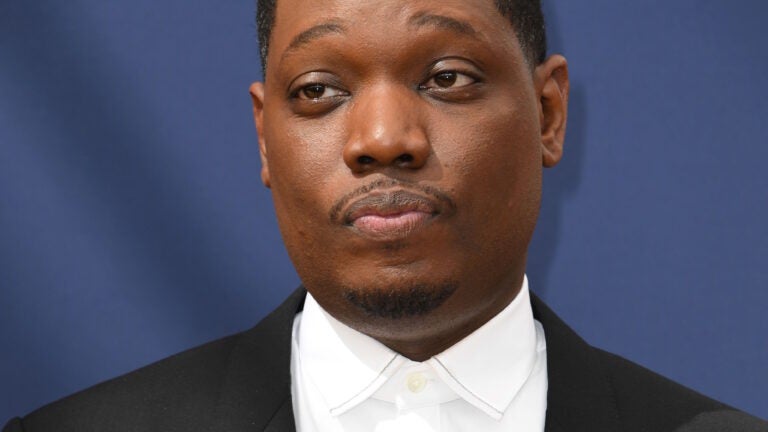 The opening of the 2018 Primetime Emmy Awards felt a bit like an episode of "Saturday Night Live," with "Weekend Update" co-anchors Michael Che and Colin Jost sharing hosting and joking duties. The duo riffed on Hollywood's lack of diversity, the #MeToo movement, and Roseanne, but Bostonians may have been preoccupied with the joke Che made about Boston and arguably its most famous television show.
Che led into the joke by noting that TV has had a problem with diversity for years, first mentioning "ER," and then referencing "Cheers," which ran from 1982 to 1993.
"I love 'Cheers,'" Che said. "But you're telling me they made a show about an all-white sports bar in 1980s Boston, and not one black dude walked in, saw everybody, and then walked right back out immediately? I would have."
Che famously caught flak for saying that Boston was "the most racist city" he's ever been to during a February 2017 "SNL" episode. Che said he stood by the remarks during an appearance at Boston University in March 2017, and again in an Instagram post.
"Listen boston, my grandma is racist too, but i still love her. & i still love you," he wrote on Instagram.