Entertainment
Aziz Ansari to perform series of New England standup shows following anonymous sexual misconduct accusation
They will be Ansari's first performances in the region since he was accused of sexual misconduct in January.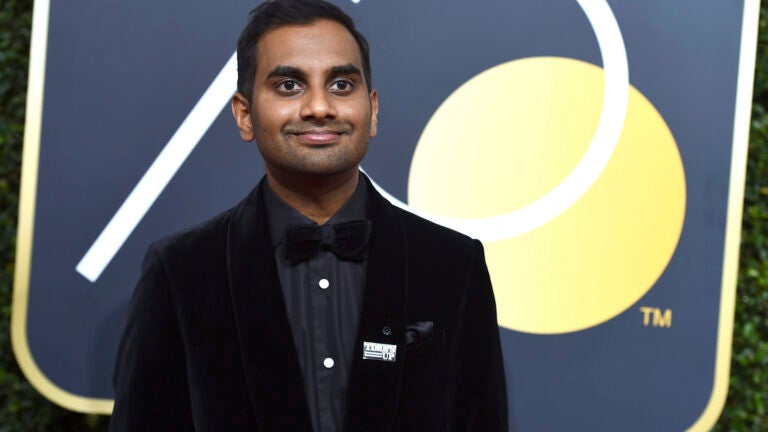 Comedian Aziz Ansari will perform eight standup shows across New England this week, his first performances in the region since being accused of sexual misconduct at the beginning of 2018.
In a January article posted on Babe.net, a Brooklyn photographer whose name was not revealed said Ansari sexually assaulted her in his apartment after a date. Ansari released a statement shortly afterward saying he believed their sexual interactions were "completely consensual," but that he "took her words to heart." The allegation drew mixed reactions at the time, with some people questioning whether it muddled the weight of the #MeToo movement.
Ansari announced on Instagram last week that he will be working on new material during upcoming shows in Connecticut, Rhode Island, Vermont, and Maine. He'll start with a pair of shows at College Street Music Hall in New Haven, Conn., on Tuesday and a show at Veterans Memorial Auditorium in Providence, R.I., on Wednesday. Three of the four venues Ansari will be visiting added additional shows after the initial shows sold out.
While Ansari has been largely absent from the public eye in 2018, the New England shows will not be the comedian's first time back on stage since the allegation. In May, and then again in September, he performed at New York City's Comedy Cellar, the same venue that in August hosted Newton native Louis C.K.'s return to the stage following his admission of sexual misconduct. Ansari also has recently performed in Philadelphia; Milwaukee; Nashville, Tenn.; Chester, N.Y.; and Columbia, S.C., his home state.
According to Greenwich Time, Ansari covered "sex, relationships, internet outrage, news coverage, racism and 'self-righteous wokeness'" during his show in Chester, N.Y., Sunday night, but did not directly address the accusation made against him or the topic of sexual misconduct.