Entertainment
Snow in October? Nope, just a Mark Wahlberg movie filming in Boston
One Dorchester street was transformed into a winter "Wonderland" on Friday.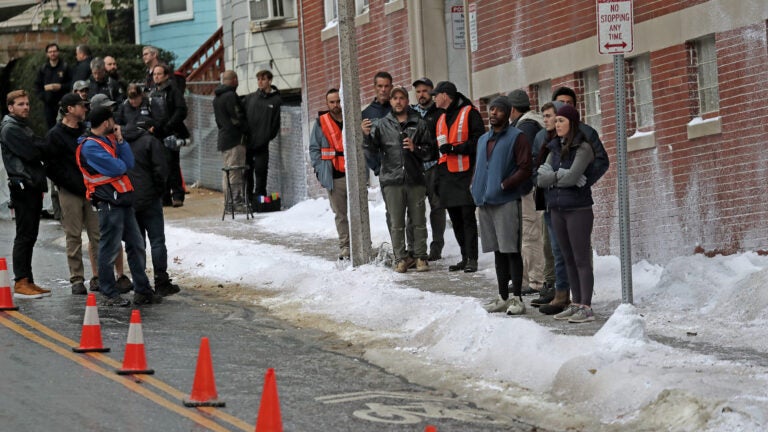 If you walked through Dorchester on Friday, you may have done a double take. Snow… in October?
New England weather may be wild, but the fluffy white stuff covering the corner of Sawyer Avenue and Pleasant Street was fake. The feathery snow substitute was laid down for the filming of "Wonderland," the upcoming Mark Wahlberg film in which the Dorchester native plays Spenser, the wisecracking Boston detective made famous in author Robert B. Parker's series of novels, the 1980s ABC show "Spenser: For Hire," and several TV movies.
After Parker, a Springfield native, passed away in Cambridge in 2010, his "Spenser" series was continued by author Ace Atkins, who has written seven titles to date, including "Wonderland."
When a Boston.com reporter visited the film's set on Friday, a member of the crew confirmed that the Netflix production was in progress but would be done shooting at that location by the end of the day.
Directed by frequent Wahlberg collaborator Peter Berg, "Wonderland" will co-star Alan Arkin ("Argo"), Winston Duke ("Black Panther"), and rapper Post Malone.