Entertainment
Before Steve Carell hit the red carpet in Boston, he stopped by his Marshfield Hills general store
The Acton native helped debut "Beautiful Boy" locally.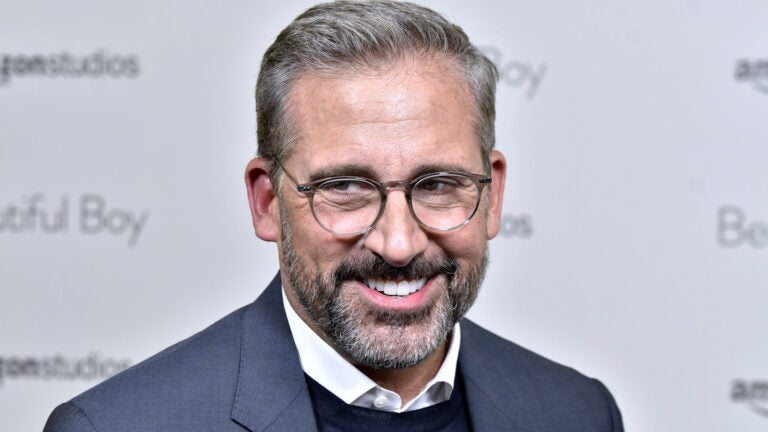 When Steve Carell hit the red carpet Thursday night at the AMC Loews Boston Common theater for the Boston premiere of "Beautiful Boy," the Acton native had already been in town for three days. Part of that time was spent pitching in at the Marshfield Hills General Store, which Carell has owned since 2009.
"I actually brought some merchandise down to the basement," he said. "So yeah, I've been active."
But when asked if he would ever consider moving back to Marshfield Hills to run the store after he ended his acting career, Carell was incredulous.
"Run the general store? Not in a million years," Carell said, cracking a smile. "That's not gonna happen. I like owning it, I like stopping by and getting free candy, but that's not gonna happen."
Carell took a more serious tone when discussing the topic of addiction, one of the main themes of "Beautiful Boy." In the film, Carell plays a father who struggles to help his drug-addicted son (Timothée Chalamet, "Call Me by Your Name").
"I think if it hasn't touched your life, it's touched somebody close to you," Carell said. "And that's certainly my case. I've witnessed things not unlike this in my own life, and you definitely use that when you go in as a frame of reference."
Carell said that he tried to be sensitive when researching and preparing for the film, which is based on a true story.
"It's hard, because you don't want to be crass in terms of the research that you do, because these are real people with real lives and they're battling," Carell said. "So you don't want to pry too hard, but you also want to get it right and try to understand at least to a certain degree what these people are going through."
"Beautiful Boy" is just one of three Carell films coming out this fall with the potential to score award nods. There's also "Welcome to Marwen," based on the true story of a man who was beaten outside of a bar for being a cross-dresser and the art he created to cope with his trauma, and the Adam McKay political comedy "Vice," in which Carell plays former Secretary of Defense Donald Rumsfeld.
In general, Carell has taken on weightier roles in recent years, which seem like a far cry from the films that made him famous, like "Anchorman" and "The 40-Year-Old Virgin." But that doesn't mean that Carell wouldn't wade back into broad comedy movies in the future.
"I don't know about an 'Anchorman 3,' but yeah, I'd be open to that stuff," Carell said. "It's something that I love to do. It's just a matter of finding things that are good, and are exciting, and fun to be a part of."