Entertainment
Steve Carell to join Jennifer Aniston and Reese Witherspoon in his first series since 'The Office'
The Acton native will play a very different type of "Anchorman."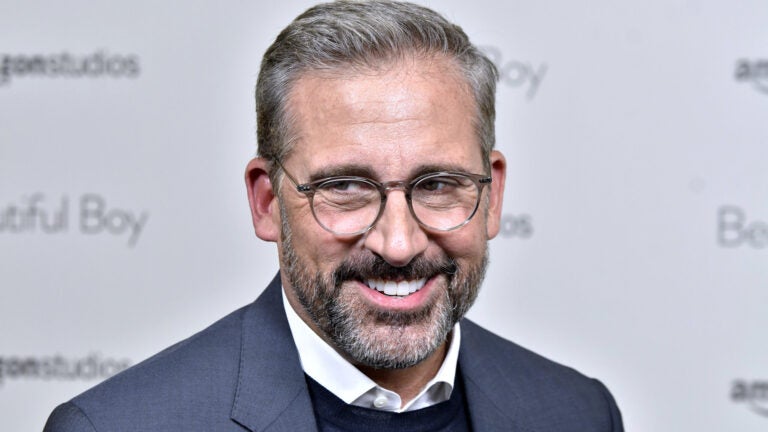 Steve Carell told Boston.com last week that he wasn't so sure about the hypothetical prospect of starring in an "Anchorman 3." However, he does seem ready to play a different type of anchorman.
According to The Hollywood Reporter, the Acton native will appear in an upcoming drama for Apple that offers "an inside look at the lives of the people who help America wake up in the morning." In a far cry from his comedic role as weatherman Brick Tamland in the "Anchorman" films, Carell will play Mitch Kessler, a "morning show anchor who is struggling to maintain relevance in a changing media landscape." It will be Carell's first regular small-screen role since "The Office."
The series also reportedly will star Reese Witherspoon ("Legally Blonde," "Big Little Lies"), as well as Jennifer Aniston in her first series role since "Friends."
THR reports that the show, which uses background info from CNN anchor Brian Stelter's 2013 book "Top of the Morning: Inside the Cutthroat World of Morning TV," was preemptively picked up for a two-season, 20-episode order, but does not currently have a name or release date.