Entertainment
Mark Wahlberg: 'It's tough being a parent, but it's extremely rewarding'
The Dorchester native also talked about how his new film "Instant Family" was partially inspired by his own family.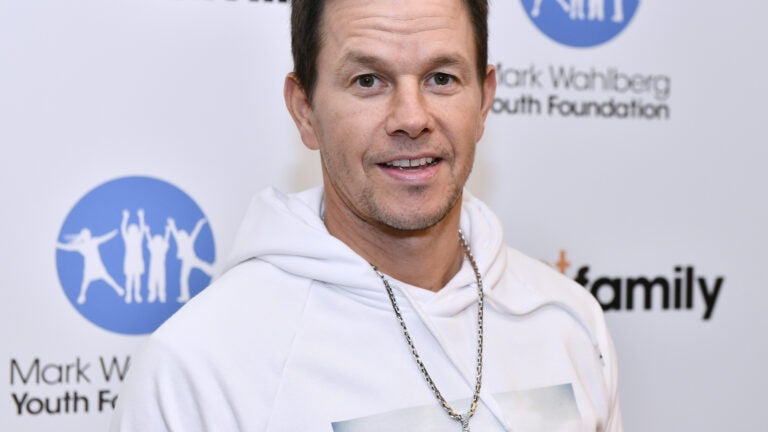 Mark Wahlberg had hometown fans cheering at the AMC Loews Boston Common theater Wednesday night when he walked the red carpet before a screening of his new film "Instant Family" for families and friends of the Mark Wahlberg Youth Foundation.
"Instant Family" stars Wahlberg and Rose Byrne ("Bridesmaids") as a couple who decide to adopt three siblings who are all foster children. The film reunites Wahlberg with "Daddy's Home" director Sean Anders, and the Dorchester native admitted that some of the scenes in which he deals with his on-screen teenage daughter were inspired by his own family.
"I obviously always try to bring something personal that I can identify with to the parts that I'm playing, but [Anders] didn't really give me a choice," Wahlberg said. "When we were on 'Daddy's Home 2,' he was sitting there watching me trying to referee a fight between my wife and my daughter, and all that stuff ended up being in the script.
"I'm a dad, he's a dad, it's relatable to everybody," Wahlberg continued. "It shows both sides of the spectrum, which is nice, because it's tough being a parent, but it's extremely rewarding."
"Instant Family" is partially inspired by Anders and his wife, who adopted foster children of their own several years ago, and hope that the film will inspire others to do the same.
"When we did our first screening, it was a question posed to everybody — who would be willing to adopt after seeing this movie? — and the show of hands was pretty overwhelming," Wahlberg said. "It was pretty much every single person in the room who raised their hands. You leave the movie feeling fantastic. It reminds you of the importance of family and love and being together."
Wahlberg has been in town quite a bit recently, thanks to filming the upcoming Netflix film "Wonderland" in parts of Boston, including the street he grew up on in Dorchester. He joked that while the whole experience has been cool, he wouldn't mind some slightly warmer temperatures, since the shoots have primarily been at night.
"It's kind of surreal," Wahlberg said. "To be able to shoot on Peverell Street, and in Dorchester, it's nice. And we've been able to create a lot of opportunity, a lot of jobs to Boston, with so many creative and talented people here. So it's been awesome."