Entertainment
The Rolling Stones are coming to Gillette Stadium
The legendary rock band will paint the home of the Patriots black this June.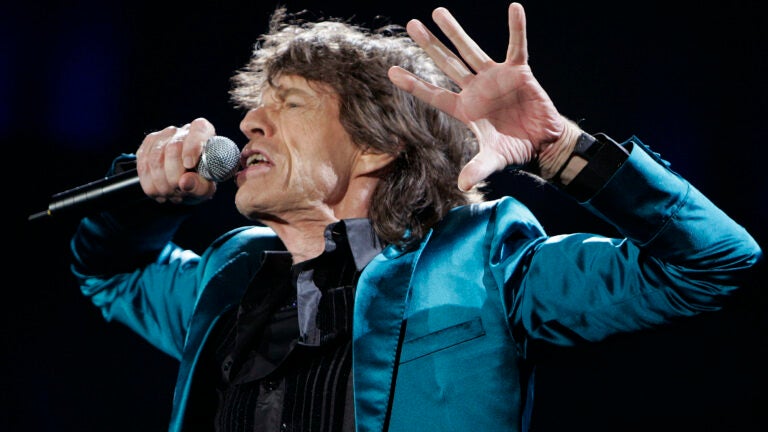 Classic rock fans should prepare for plenty of satisfaction this June.
The Rolling Stones will perform at Gillette Stadium on June 8, 2019, the band announced on Monday. Mick Jagger, Keith Richards, Charlie Watts, and Ronnie Wood will visit the home of the Patriots as part of the legendary rock group's No Filter tour.
June's show marks the third time the Stones will play at Gillette Stadium. The band performed the first-ever concert held at the Foxborough venue, just four months after it opened, back in 2002. The Stones later returned to Gillette in 2006 as part of the group's A Bigger Bang tour.
Tickets will go on sale on Friday, Nov. 30 at 10 a.m.
For additional ticketing information, visit rollingstones.com.
https://www.facebook.com/therollingstones/videos/218919402355390/?__xts__[0]=68.ARCoI-MFGkAQxm_A00qiZJzQfwABHUQq073j_rnXnLa7RaOamschZmUoP6auZQaC2gxogBULgr9Sxc6gCreg6g2k5PWAibHwGEKbufIhkx0UN-iqHyd8xmBTjv-h17jffoRPyM-oD0EK_WzE7estbf4b_ml0gDYsTDPyWHYjSBvVfBfLYBfzVTmdSBu2U-GqwCo_p7H3SDjavmgg6uLux-OdTSiiEKWLVF3oubmNnA1Etwk2eq3THZmFKJWQLl5z78kZbt-pWVOfDjgcuTnlcvACrVK3-gncVrmBWZv4fO-OngBIRsuIGI8Lj4yX52pyXAXhkt0E8ZTiZzDw28mOW_F7Olk&__tn__=-R