Entertainment
Frankie Shaw responds to allegations of misconduct on 'SMILF' set
The Boston native promised to "do better."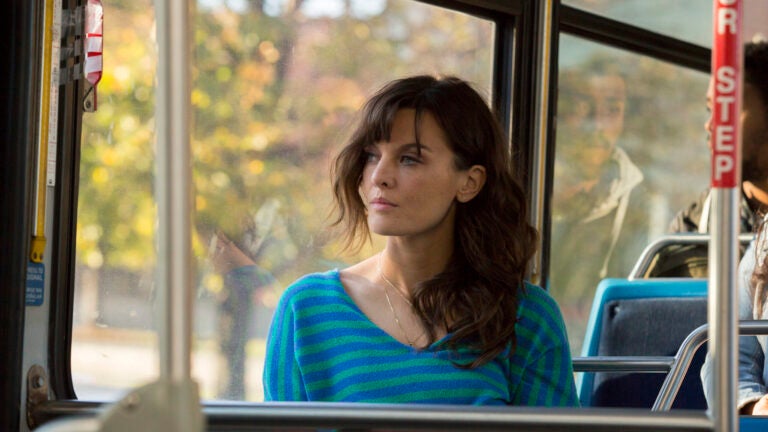 After two seasons as a showrunner, Frankie Shaw says she is still learning.
With the second season of her Showtime series "SMILF" set to premiere in less than two weeks, the Boston native spoke with The Boston Globe about reports of of misconduct occurring on the set of her show, promising to "do better" in the future.
"I'm learning more and more about management and I feel lucky to have the opportunity to learn these lessons so early in my career," Shaw, who is also the series' star, told the Globe via email. "I'm going to continue to do everything I can to ensure the entire team feels seen and heard."
Reports of misconduct on the set of "SMILF," which was filmed in Boston for its second season, first emerged in a lengthy Dec. 17 Hollywood Reporter article. Among the alleged issues raised in the piece were that writers of color were segregated from the show's white writers, that their ideas were being "exploited without pay or credit," and that actress Samara Weaving left the show due to inappropriate handling of her sex scenes.
According to THR's reporting, during season one filming, Weaving was asked to perform a nude love scene with only 40 minutes' notice despite her contract's no-nudity clause. (Per THR, "An insider says a waiver had been prepared but wasn't signed.") When Weaving balked, Shaw reportedly pulled Weaving into a trailer and "yanked off her own top and demanded to know why Weaving had a problem being nude" when Shaw did not.
When asked about the incident by the Globe, Shaw acknowledged that she did lift her shirt, and chalked up her behavior to her inexperience as a showrunner, believing she could talk to Weaving actress-to-actress, without realizing she was also Weaving's boss.
"When I started the show two and a half years ago, I actually didn't know that you can't ask an actor what they're comfortable doing in a sex scene," Shaw told the Globe. "I hadn't had the management training on the specific rules, I only knew what I personally would want as an actress. . . . I only just found out about her discomfort during season one after season two wrapped. I was trying to make her feel comfortable and I feel terrible that I unintentionally did the opposite."
Addressing the reports from the writers' room, Shaw said that she was surprised by the complaints, as more than one third of the writers credited on season two are women of color.
"The writers chose their own offices — I did not assign the writers their offices," Shaw said. "If anyone ever felt left out, it was certainly never my intention."
While Showtime hasn't ordered a third season of her show, Shaw told the Globe she has been scouting locations in Ireland, and also keeping the controversies in mind.
"I will take the lessons, and the lessons will be learned," Shaw said. "I'm so proud of this season of television that tells stories of the underrepresented, and of this blue-collar family in Southie, stories that represent Boston and mother-daughter relationships and co-parenting. And I'm in full open-hearted gratitude to everybody who worked on them."