Entertainment
Matt Damon and Ben Affleck's 'City on a Hill' to begin filming in Boston next month
The Showtime series is slated to be released in 2019.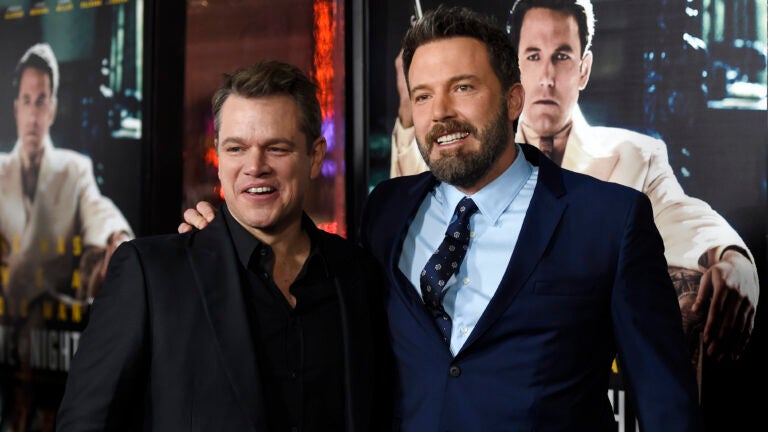 Things are moving forward for a new Boston-based Showtime series from Matt Damon and Ben Affleck.
"City on a Hill," a fictional drama centered around cops and criminals in early '90s Boston, will begin filming in February in New York and Boston and will premiere later in 2019, according to a press release from the premium cable network.
The show will star Kevin Bacon as a "corrupt but venerated" veteran FBI agent who forms an alliance with a newly appointed assistant district attorney (Aldis Hodge) to take on a family of armored car robbers from Charlestown. Affleck and Damon will executive produce the show through their company Pearl Street Films.
On Monday, Showtime announced that actress Sarah Shahi will have a recurring guest-starring role as Rachel Behnam, a "street-smart investigator for the Suffolk County District Attorney's office." Previously announced cast members include Jonathan Tucker ("Kingdom"), Mark O'Brien ("Halt and Catch Fire"), Jill Hennessy ("Crossing Jordan"), Lauren E. Banks ("Instinct"), Amanda Clayton ("Tyler Perry's If Loving You Is Wrong"), Kevin Chapman ("Brotherhood"), Jere Shea ("Passion"), and Kevin Dunn ("Veep") in a recurring role.
Producers filmed a pilot for "City on a Hill" in late 2017, and the show was picked up to series by Showtime in May 2018.