Entertainment
Boston filmmaker receives Kevin Smith scholarship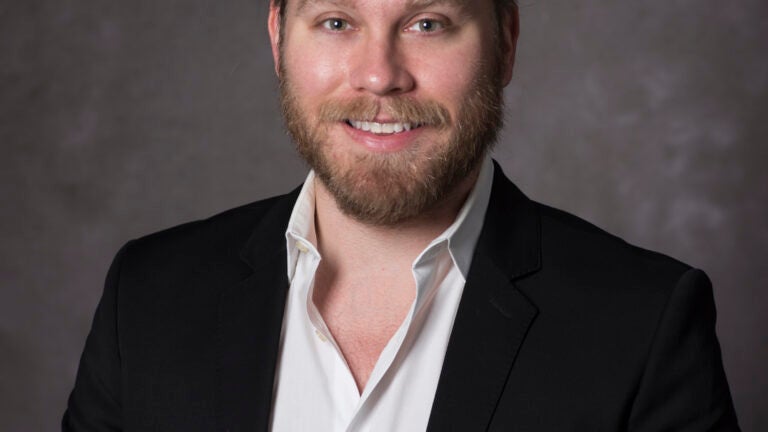 Before making it big with movies like "Clerks'' and "Jay and Silent Bob Strike Back,'' filmmaker Kevin Smith attended Vancouver Film School. Now he's offering the first-ever Kevin Smith Scholarships for Acting, Writing and Film Production there, and last week VFS announced the full-ride scholarship recipients: Cory Provost from Seattle, Jamie Leigh Reichert from Pineville, W.Va., and Miles Benson from Boston.
Benson, a 36-year-old videographer for Boston College, told the Globe that he was "over the moon and beyond ecstatic'' when he heard he had been selected.
"It's so validating,'' Benson said. "It makes me feel like I'm on the right path. It's seriously the greatest thing that has ever happened to me. I'm still sort of taking it in and trying to make sense of it, and it still doesn't feel real yet. So it's a really good feeling.''
Benson grew up watching many of Smith's films — "Dogma'' was the first, he said.
He studied interactive media at Brookline's now defunct New England Institute of Arts, originally thinking he wanted to go into comics. While in school, Benson learned about graphic design and video production, before realizing that his favorite part of the work was the video production. After graduating, Benson began doing videography and marketing for BC, where he still works.
When he saw an Instagram post last fall about Smith's scholarship, he decided to apply.
"This whole thing was basically adopting Kevin's credo of 'Why not?''' Benson said. "I really didn't think that this was going to go anywhere. I really didn't think I was going to get it. I was applying to other schools, but I saw that post that he had made, and I said, 'Why not?'''
After filling out the application, both to VFS and for the scholarship, and finding out he was I finalist, Benson said he felt like he'd already won.
"It was a pretty big deal to know that my hero was actually going to read this [application] and see it,'' he said. "And that's sort of this whole process in general, is just knowing that your hero — somebody that you admire a lot, someone whose voice you hear basically every single day of your life for the most part — saw your work and accepts you for you. And not only for yourself, but also for the work that you're doing.''