Entertainment
You can gamble on whether Mark Wahlberg leaves the Super Bowl early
The actor famously left Super Bowl LI before the legendary Patriots comeback.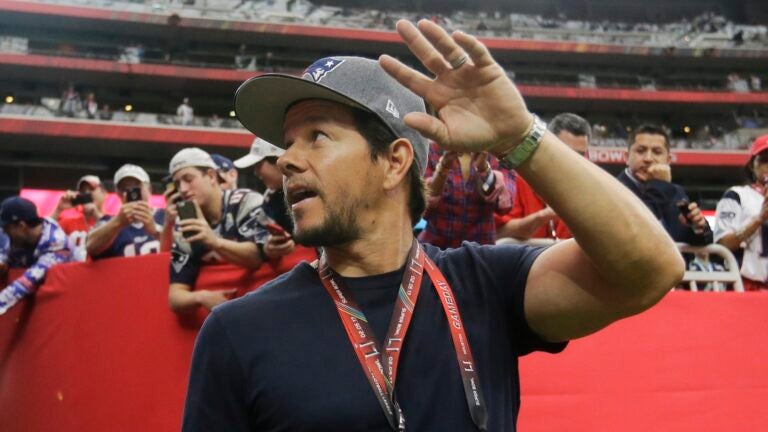 With the 2019 Super Bowl coming up on Feb. 3, the absurd prop bets that you can gamble on also are cropping up. Will national anthem singer Gladys Knight wear a skirt, dress, or gown for her performance? What color liquid will be poured on the game-winning coach? Which chip brand will have its commercial air first: Doritos or Pringles?
And then there's the question of whether actor and New England Patriots fan Mark Wahlberg will once again leave the Super Bowl early, like he did in 2017 during Super Bowl LI between the Patriots and Atlanta Falcons.
Online gambling site Bovada is letting bettors lay money on that very question, giving +550 odds for yes bettors and -1,000 odds for gamblers who bet no on the question, "Will Mark Wahlberg attend the game and leave early?" For those unfamiliar with gambling verbiage, that means yes bettors would stand to win $550 for every $100 they wager, while no bettors would need to lay down $1,000 in order to win $100.
The day after the 2017 Super Bowl, Wahlberg explained on Instagram that he left early because his son wasn't feeling well. In 2018, the actor missed Super Bowl LII entirely while filming "Mile 22" in South America.
For all the degenerate gamblers out there desperately looking for any inside info to help them decide how to wager on a Mark Wahlberg Super Bowl prop bet, we hear that Wahlberg and his family haven't yet made a decision on whether to attend the big game.