Entertainment
Here's how locals fared at the 2019 Oscars
From a historic win for one Springfield native to the biggest win of the night for a Rhode Islander.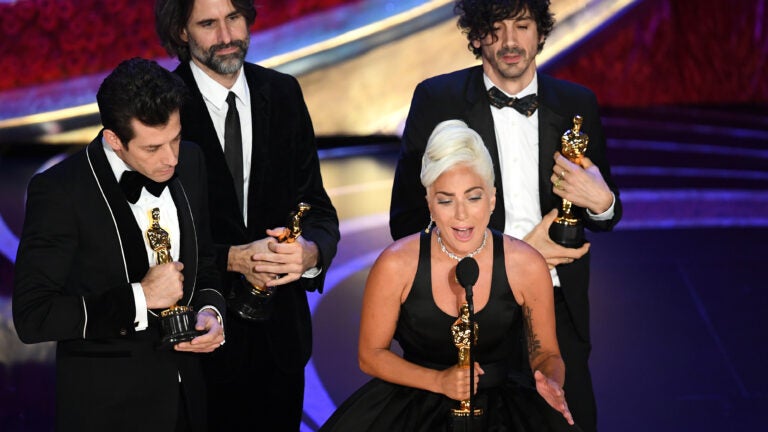 Only a handful of people with local ties were up for 2019 Oscars, but the few that did land nominations fared very well on Sunday — including taking home the biggest award of the night.
Heading into the Academy Awards ceremony, the leader of the local pack was "Green Book," which earned five nominations. The comedy-drama chronicles the unlikely friendship between a black concert pianist (Mahershala Ali) and the white driver (Viggo Mortensen) hired to safely escort him through the 1960s segregated South.
The subject of several controversies this awards season, "Green Book" managed to win three of the five awards it was nominated for, most notably taking home the award for Best Picture. In his acceptance speech for that award, Rhode Island native and onetime Massachusetts resident Peter Farrelly said that "Green Book" was a movie about love.
"The whole story is about love," said Farrelly, who directed the film and co-produced and co-wrote it with Nick Vallelonga and Peabody native Brian Currie. "It's about loving each other despite our differences, and finding out the truth about who we are — we're the same people."
Farrelly, Vallelonga, and Currie also scored a win for Best Original Screenplay, while Mahershala Ali nabbed a trophy, as expected, for Best Supporting Actor.
"Green Book" missed out on its remaining two possible awards, with the movie failing to land a win for Best Film Editing, which went to "Bohemian Rhapsody," and Best Actor for Mortensen, which went to Rami Malek for "Bohemian Rhapsody."
In the first half of the ceremony, Springfield native Ruth E. Carter made history when she won Best Costume Design for her work on "Black Panther," making her the first black costume designer to take home that award. While Carter has been nominated for the award twice before, for her work on 1997's "Amistad" and 1992's "Malcolm X," Sunday night marked her first win.
"This is for my 97-year-old mother watching in Massachusetts," Carter said. "Mom, thank you for teaching me about people and their stories. You are the original superhero. Thank you."
Later in the show, Connecticut native Anthony Rossomando, who spent many years in the Boston music scene as a guitarist for garage rock band The Damn Personals, shared a win for Best Original Song for "Shallow" from "A Star is Born." Rossomando co-wrote the tune with Lady Gaga, Mark Ronson, and Andrew Wyatt.
With Rossomando, Wyatt, and Ronson standing by her side, Gaga sent a message out to aspiring musicians watching the telecast.
"If you are at home and you're sitting on your couch and you are watching this right now, all I have to say is that this is hard work," Gaga said. "I've worked hard for a long time, and it's not about, you know, it's not about winning. But what it's about is not giving up. If you have a dream, fight for it. There's a discipline for passion. And it's not about how many times you get rejected or you fall down or you're beaten up. it's about how many times you stand up and are brave and you keep on going."