Entertainment
With 'Free Solo' win, another Mass. native takes home an Oscar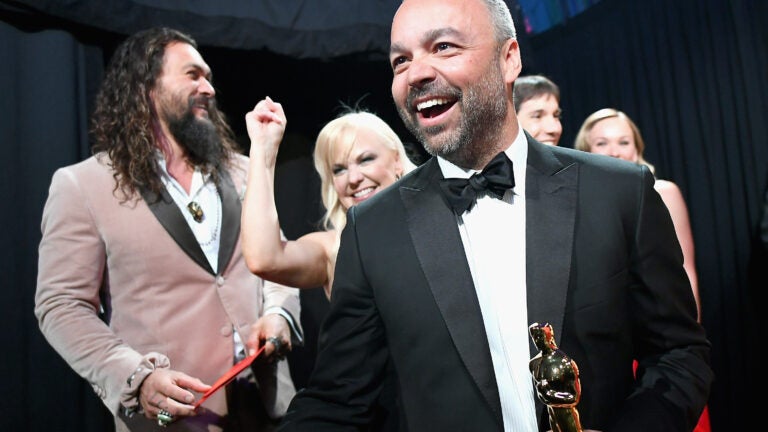 "Free Solo,'' the thrilling film about professional climber Alex Honnold's journey to become the first person to successfully climb the 3,000-foot El Capitan rock face without gear or restraints, took home this year's Academy Award for Best Documentary Feature. In doing so, another name has been added to the long list of Massachusetts-bred Oscar recipients: producer Evan Hayes.
Along with co-directors Elizabeth Chai Vasarhelyi and Jimmy Chin, subject Honnold, and Honnold's partner and fellow outdoor-adventurer Cassandra "Sanni'' McCandless, Hayes and co-producer Shannon Dill took the stage after the award was announced.
Hayes, who was born in Rockport and grew up in Wellesley, has produced a number of other well-known films, including 2015's "Everest'' and 2017's "The Yellow Birds.'' "Free Solo'' marks Hayes's first Oscar.
"I'm so happy that audiences responded to the film in the way that they did and that we were lucky enough to be recognized by the Academy,'' Hayes said in a statement to the Globe. "It's been such an honor to be a part of a film that reminds people that you can achieve the impossible if you're willing to work really really hard for it! Alex Honnold's journey is the quintessential example of this, but it also applies to my journey too. From Rockport to Los Angeles all the way to an Oscar. It's incredibly thrilling.''