Entertainment
James McBride's 'The Good Lord Bird' takes flight at Showtime, with Ethan Hawke starring
McBride is a former Boston Globe staffer who also penned "Miracle at St. Anna," "The Color of Water," and "Song Yet Sung."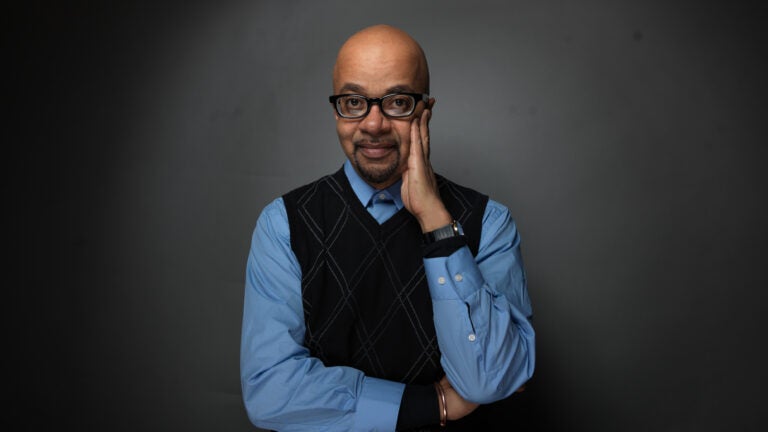 James McBride's National Book Award-winning "The Good Lord Bird'' has been ordered to series by Showtime, with "First Reformed'' actor Ethan Hawke attached to star.
Hawke will play abolitionist John Brown in the eight-part series, told (like the 2013 novel) as the memoir of an enslaved teenager who joins Brown's cause during the taut, pre-Civil War period known as "Bleeding Kansas,'' eventually participating in Brown's infamous 1859 raid on the US military arsenal at Harpers Ferry.
McBride, a Boston Globe staffer in the early 1980s, is the author of "Miracle at St. Anna'' (the 2008 film adaptation of which he scripted for director Spike Lee), "The Color of Water,'' and "Song Yet Sung.'' After leaving the Globe, McBride wrote for People, National Geographic, and The Washington Post, among others; he's also a noted saxophonist and composer.
He's executive-producing the series, which will be directed by Anthony Hemingway (TV's "The Purge,'' "American Crime Story'') and co-written by Hawke and Mark Richard, formerly a writer on AMC's post-Civil War drama "Hell on Wheels.'' Jason Blum's Blumhouse Television developed the project then brought it to Showtime; Blum will executive-produce.
"This is just the right time for 'The Good Lord Bird,''' said McBride in a statement. "I wrote it to show we Americans are family – dysfunctional, screwy, funny, even dangerous to one another at times, but still family nonetheless.''