Entertainment
Ben Affleck: 'I have Dunkin' Donuts every day'
He told Collider he feels "like I'm spreading the word" about the brand.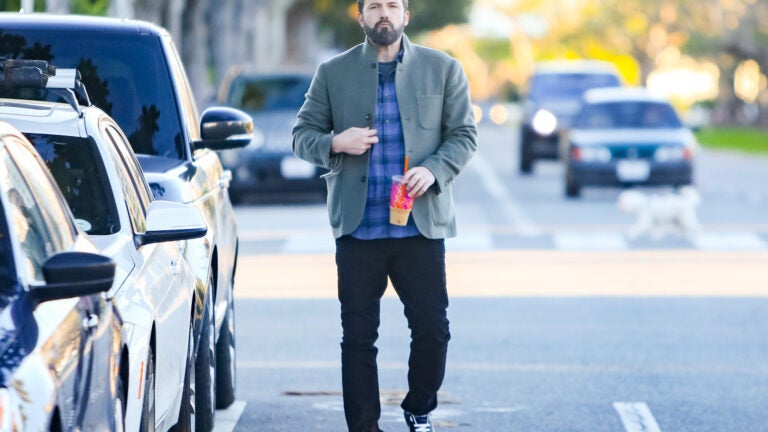 Despite living the Hollywood life for decades, Ben Affleck hasn't forgotten his Massachusetts roots. In an interview published Sunday on entertainment website Collider, Affleck said that he's a daily consumer of Dunkin'.
"I have Dunkin' Donuts every day," said Affleck, who recently starred in the Netflix movie "Triple Frontier." "It's very weird, I have it every day and people are always like, 'Where is that? Is that near here?' So, I feel like I'm spreading the word."
Affleck's relationship with Dunkin' coffee isn't an exclusive one, however. As evidenced by numerous paparazzi photos, including ones taken during a recent outing with "Saturday Night Live" producer Lindsay Shookus, Affleck frequently enjoys Starbucks, as well.
The Cambridge native will have to battle his brother, Casey Affleck, to be the de facto Affleck Dunkin' spokesman. Casey famously played a "real" Dunkin' Donuts customer in a 2016 "Saturday Night Live" commercial parody.