Entertainment
Chris Evans is back in Massachusetts to film 'Defending Jacob'
Will Captain America pop up in your town?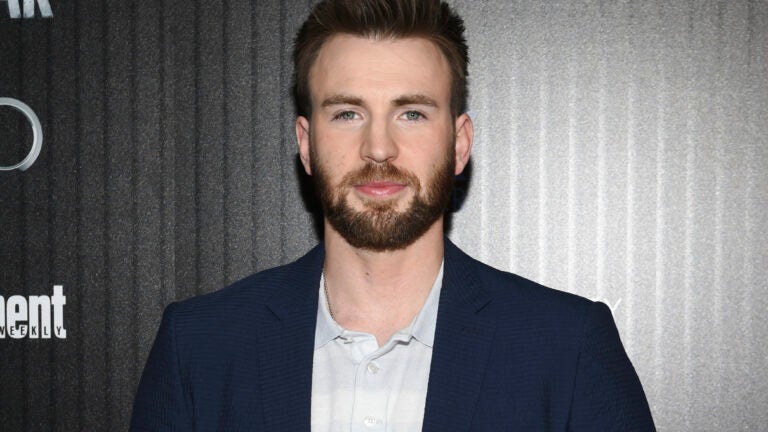 Chris Evans is back in his home state. The actor and Sudbury native will reportedly shoot scenes for the upcoming Apple TV+ series "Defending Jacob" in several Boston area cities and towns over the next couple of months.
The Milford Daily News first spotted film crews in Hudson on Monday, and paparazzi footage published by the Daily Mail captured Evans shooting a rage-filled scene at the corner of School Street and Washington Street in the town, with Evans angrily confronting a driver and then punching the man's car as he drives away.
Details about precisely where and when the show will film are being kept under wraps in the interest of mitigating excess traffic and disturbances for the towns in which the show will film. That said, Newton Patch reported last month that "Defending Jacob" will film in several locations around the city through the end of May, and the show will reportedly also shoot in Belmont, Framingham, Natick, Needham, and Worcester.
"Defending Jacob" is based on a 2012 novel of the same name by local author William Landay. The book is set in Newton and concerns a lawyer named Andy Barber whose whole life changes when his 14-year-old son is accused of killing a classmate. Evans will play Barber, while Michelle Dockery ("Downton Abbey") will play Barber's wife, and Jaeden Martell ("It") will appear as Jacob, the teen accused of murder.
Evans was also in Massachusetts in 2018 to film "Knives Out," a modern murder mystery co-starring Daniel Craig (James Bond in the four most recent Bond films), Toni Collette ("Hereditary"), Jamie Lee Curtis ("Halloween"), Lakeith Stanfield ("Sorry to Bother You"), Michael Shannon ("The Shape of Water"), and his "Defending Jacob" costar Martell.
"Defending Jacob" is just one of the star-studded shows that will debut on Apple's streaming service. Others include "My Glory Was I Had Such Friends" starring Jennifer Garner, and "The Morning Show," a series starring Jennifer Aniston, Reese Witherspoon, and Acton native Steve Carell. While Apple has said that the streaming service will debut this fall, it has not announced any specific release dates for its shows.