Entertainment
Ryan Reynolds will film a movie in the Boston area this spring
Another superhero in the area?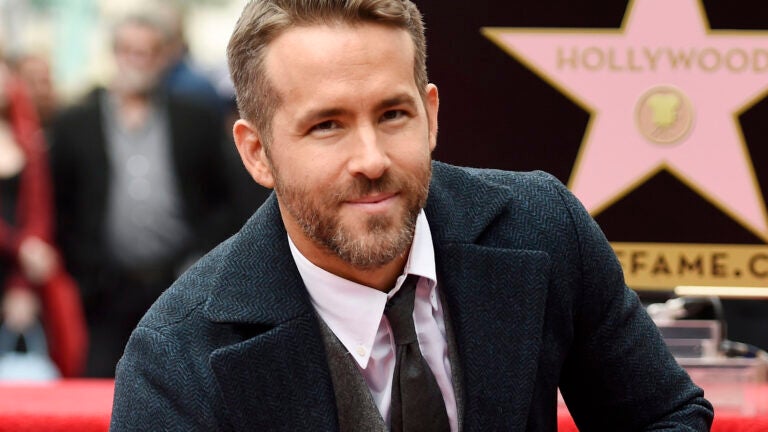 Massachusetts residents will soon have another superhero actor in their midst.
With "Captain America" star and Sudbury native Chris Evans already filming the Apple series "Defending Jacob" in various Massachusetts towns this spring, Ryan Reynolds ("Deadpool," "Green Lantern") will begin shooting a major motion picture in the Boston area sometime in late April or early May, according to a source familiar with the production.
Deadline reports that "Free Guy" centers around a bank teller (Reynolds) who discovers that he's a background character in a giant, open-world video game and is the only person capable of saving the planet. The trade publication compared the film's plot to that of 1998's "The Truman Show," in which Jim Carrey played a man who slowly realizes he's part of a massively popular 24-hour reality show centered around his life.
Reynolds is no stranger to Massachusetts, having shot the 2009 romantic comedy "The Proposal" with Sandra Bullock on the North Shore and the 2013 supernatural action film "R.I.P.D." with Jeff Bridges in the Boston area. Reynolds also started dating his now-wife, actress Blake Lively, while filming "R.I.P.D." in 2011; Lively wrote in a 2016 Instagram post that the couple "fell in love" at Boston sushi restaurant O Ya.
According to Deadline, "Free Guy" will be directed by Shawn Levy ("Night at the Museum," "Date Night"), will feature Jodie Comer ("Killing Eve"), Lil Rel Howery ("Get Out," "Uncle Drew"), and Newburyport native Joe Keery ("Stranger Things"), and is set to hit theaters on July 3, 2020.