Entertainment
Michael Che on his Boston Calling set: 'This was bad'
The comedian didn't think much of his festival performance.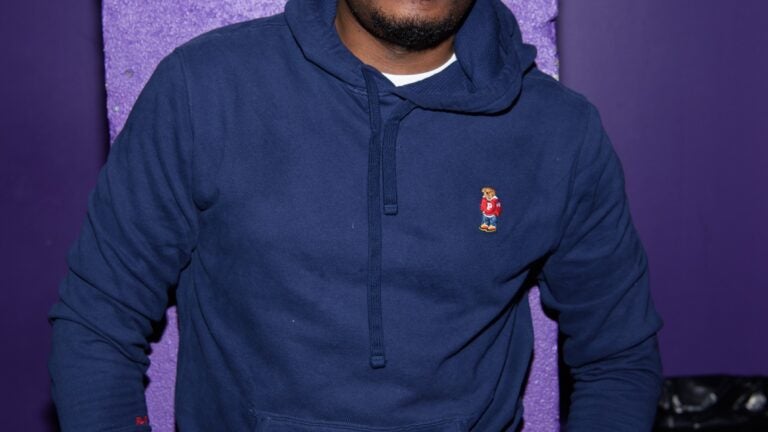 At the conclusion of a 45-minute stand-up set at Boston Calling, comedian Michael Che succinctly summed up how he thought the show had gone: "This was bad."
"Uneven" might have been a more fair self-assessment, but it would be hard to argue that the "Saturday Night Live" cast member's visit to what he famously called "the most racist city" he's ever been to went off without a hitch. Che (mostly) stayed away from jokes about Boston being racist this time and certainly didn't double down (or triple down, or quadruple down) on it being the most racist city he's ever been to. But by his own admission, the show was far from a triumph.
Che seemed ready to win the crowd over at Harvard's Bright-Landry Hockey Center from the start, walking on stage in a Red Sox hat and opening with a joke about his "Weekend Update" co-host, Harvard grad Colin Jost.
"I finally made it to Harvard!" Che said. "Colin went here, but he paid a lot more money than I did."
Within five minutes of starting the set, however, Che found himself in a never-ending conversation with a crowd member named Amber, who walked up to the stage after Che used her for a punchline of one of his jokes.
"This is getting weird," Che said. "I probably shouldn't have done this. Yeah, hi, how are you, did you want to tell me something? Is this how I die?"
Amber seemed to alternately annoy and amuse Che. At one point he suggested that security make her leave, then later said he was kidding. He continued to reference her throughout the show, which she took as an invitation to come back to the front of the room, to scattered boos. Twice, he called her from out of the audience to ask what she had in her backpack.
Che did provide some laughs during his set. In one memorable bit, he imagined what it would be like if white people celebrated Black History Month the way they celebrate Cinco de Mayo.
"We would really appreciate it if we could watch people walking around Boston drunk as f*** dressed like Harriet Tubman, or [wearing] Frederick Douglass wigs," Che said. "I have a dream — kiss me! Kiss me, I'm Sojourner Truth."
But almost from the beginning, Che seemed off his rhythm. Aside from his crowd interactions, there were also a lot of long silences, or moments where Che chatted with DJ/hype man Cipha Sounds in order to drum up new bits.
Eventually, Che returned to a premise he had briefly mentioned near the beginning of his set before getting distracted: rejected "SNL" pitches he had written.
"All right, let's tell, like, five sketches and get the f*** out of here," Che said, before running through sketch ideas like a "Family Feud" episode where the family figures out they aren't related or "Law and Order: UTI."
Though Che did say his set was bad, he also said he had a lot of fun. He compared the set to bad sex, in that he realized it was bad while it was happening but it would be fun to tell his friends about afterward.
Che added to the self-criticism on his Instagram story later on Sunday night.
"Ohhhhhhh man… i owe you one, boston! yiiiiiiiiiikes!!" Che wrote. "goddamn, that crowd was amazing! i stunk. but you guys were f****** dope. THANKS."